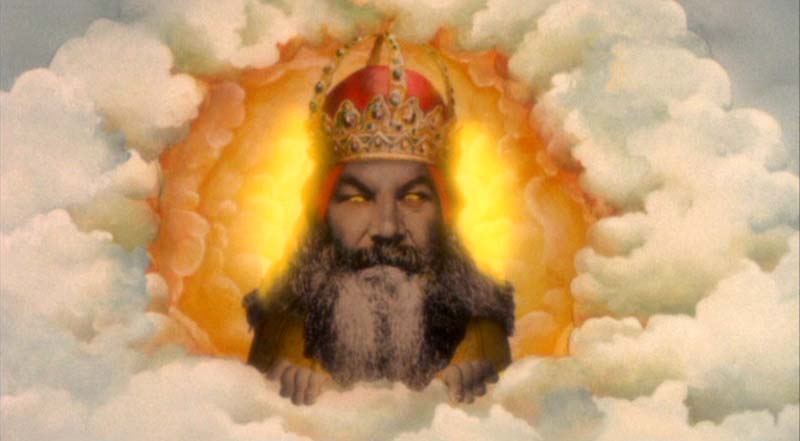 I thought God might be pleased with the Texas education board putting him into their textbooks (he likes to try to stay ahead of Paris Hilton in popularity) but he instead asked me to publish this blog for Him:
Okay, I may be Old Testament School but though I'm flattered that some Texans would rather have me in their schools than gravity, I'm not comfortable going back into the classroom. I can't fit my legs under those desks anymore and…my teen years were a bit awkward, I'd rather not be reminded of them.

This situation's made clear that there are a few misunderstandings about me so I think now may be a good time to clear up some of them:

a. I am not American


Okay, maybe I was the first and most primal American Idol but I'm not American. That doesn't mean I have a Nigerian birth certificate either. It's like that old joke about Lincoln being born in a log cabin that he helped his father build, how could I have been born in a country on a planet that I created? So if I wasn't born in America and I haven't married an American woman (you should see my eHarmony profile, "Seeking a married virgin to get pregnant but not looking to leave her husband.") , I don't even have a green card.

How could I be American? I mean, I'm supposed to be everyone's God, you know? How would Americans feel if I told them I was Canadian and liked them best? I do like back bacon but the bottom line is that I can't hold a passport from any nation because my head shot would be way too big to fit on one.

b.  I am not an advocate of capitalism.

Believe me, after I lost a bundle in the tulip crash, the stock market crash, the dot com crash, the housing crash, I'm capitalismed out. I really don't know where folks got the idea that I favor any economic system. When you're eternal, you don't even have a concept of possession.  What someone owns right now will eventually be someone else's after enough time passes. Everything that's physical today will eventually be transformed into something else. Except Twinkies…those damn things last forever.

Are folks really asking themselves, WDWJII (What Derivatives Would Jesus Invest In)? Like lots of people losing their homes and buried in credit card debt, my son was totally down on the money changers. He didn't have a single credit card, really.

He and I pretty much see eye-to-eye on this, economic systems shouldn't be worshiped. They should just be tools for making the lives of the most people the best they can be. If they're not working great to do that, they should just be changed until and so they do.

The way some down there are about capitalism is like insisting on wearing the same  bikini that fit 20 years and 30 pounds ago.   It really doesn't fit America like it used to, it's come apart at the seams and needs to be mended. And adding a bit of Spandex wouldn't hurt.

c. I don't want to be President of the U.S.

No offense to Pres. Obama or any presidents before him but for me, that would really be a bit of a job demotion from omnipotent lord of all creation, you know? And can you imagine the way I'd be attacked if I ran? "He doesn't stop the devil, can we trust him to stop Bin Laden?" or "He's almost as old as John McCain, his VP is just one Atheist's argument away from becoming president".

Actually, I have an appreciation for the separation between church and state…really miss that, anyone know whatever happened to it?

d. The Devil is not responsible for the things and/or people you don't like.

Many people blame The Devil or demons possessing people for things that happen or are said that they don't like. They would be correct more often blaming bad things on high fructose corn syrup.

The truth is that Satan's been going through a bit of depression lately, it's a bit of the Empty Nest syndrome. Enough little evils have grown up in enough people in the world, Satan just doesn't feel needed anymore. I don't want to say he's become very needy but every time I see him he asks, "Do these horns make my face look fat?"

So, just try to think of me like your parents. Humanity has grown up, moved out and is living in its own apartment. It can stay up late and party without regard for the consequences, it can be conscientious and dedicated to doing well at its work, it can care about its neighbors and help them or steal their Sunday newspapers.

Humanity can always call me to talk, I know my advice isn't always wanted and I'm okay with that. Other times, I know how appreciated it is.

I won't interfere in Humanity's life and I only ask one thing of it, please no more ties on my birthday, I've got a whole closet of them and honestly, I never wear them.

Peace!