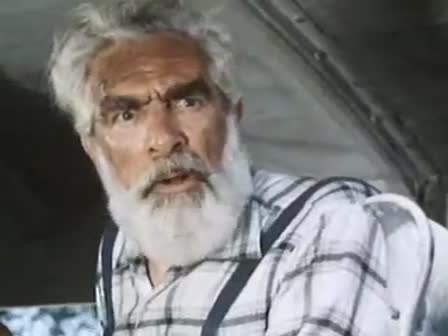 Intro:
A few years ago, I was interviewed here in Australia by RTE, the Irish Radio station, about being the son of a great man and asked what it was like growing up as "the Son of Noel Purcell". At the time, I replied that it was a very ordinary life, where I went to local schools and the like.
It is only in recent years that I've looked back and realised that, what at the time seemed normal, was, in fact, an incredible upbringing and exposure to all kinds of things and people. I think it was the way I was brought up, without fuss or "spoiling", that made what I lived through seem so quiet and seamless. I now know it was anything but!. Of course, it was spread over many years, but thinking about it now totally blows me away . I hope this little article adds to the world's knowledge of a unique, humble yet incredibly talented man and the golden era of Irish life and theatre for which Dad coined the phrase – The Rare Ould Times.
End Intro
"The Man me mother married was a smashin' lookin' chap,
With a lovely suit of Navy Blue and a gorgeous stripey cap,
That's accordin' to a photo that was took so long ago,
Me mother swears it was me Da, I'm sure I wouldn't know!"
On 6th February, 1985, I got the call that anyone of any age would dread. My wife and I had been out the previous night at a dinner in Sydney, Australia and had gone to bed late. We were woken at 6.00 am by the phone. It was my brother calling from Dublin to say that Dad was very poorly and the prognosis wasn't good. In fact, could we get home as soon as possible? He didn't go into details, nor did he need to, as it galvanized us into action and we started ringing the Airlines.
We were booked to depart on Singapore Airlines that very afternoon. Frantic packing of winter clothes ( mid-summer in Sydney for us!) and hasty arrangements of money, passports and taxis followed and we made the 3.pm Sydney-Singapore-London-Dublin flight. 26 hours in an aeroplane gives one a lot of time to worry, panic and generally feel more and more despondent as we got closer to Ireland. It also gave me a lot of time to think about Dad and what this might actually mean to us as a family and what we might have to do. Thank God, we got through Heathrow and Dublin Airports with a minimum of fuss and on to home and what we hoped would be, after all, a false alarm. We arrived at 9 am the day after the call ( due to the 10-hour time difference in Sydney.)
My brother, Mike, and Mum met us as we fell out of the taxi with such a look on his face that I thought to myself: "Oh Dear God, we're too late!"
I said to Mike: "Has he Gone?'
Mike said "No."
"Then why the long faces?"
"He's Getting better!!!"
"So that's great!"
'Well, no, 'cos we feel we got you all the way here for nothin'."
"Never mind, let's get going – where is he?'
"The Adelaide."
Off we went to the Hospital where the whole saga was unfolded for us. But first we had to see Dad. He was in a general ward of about 6 (his request, he didn't want to be on his own in a private room) . When we got to his bedside he was awake and sitting up and delighted to see us, saying " Yiz didn't have to come all this way for me, did ye?" He looked frail and a bit shrunken and, compared to our trip the previous year, old. I hadn't thought of Da as ever getting old. One thing about the white hair and beard was that he looked the exact same to us for about 30 years! We should all look so good. Anyway, he was ok at the time and Mum and Victor told me the whole story of how the whole catastrophe happened. This, by the way, is the God's honest truth.
A couple of nights before, late in the evening , as Mum was drying the cups in the kitchen and getting ready for bed, she heard the most almighty crash in the hallway. She rushed out to find Dad, flat on his back at the bottom of the stairs, looking ghostly white. All 5-foot of Mum struggled with all 6-4 of Da and managed to get him into the living room, where Dad told her he'd just reached the top of the stairs when he felt 'the aul' legs' going and, knowing what was coming, he'd used the old theatre tumbling training and rolled onto a ball.
Thirteen steps later he hit the floor and was winded, he said, but no 84-year bones broken, thank God. But it did take a lot out of him, so Mum left him on the sofa and next morning, when she checked, found he wasn't looking very well. She got him a cup of tea and said, "Noel, I don't like the look of you, better get you checked out. " Dad said "Fair Enough' and Mum called the Ambulance. What went next mixed elements of the Keystone Kops and Fawlty Towers, but I suppose, when Dad's name was mentioned as the casualty, it was only natural.
Dad was actually sitting in the living room having a cuppa, when Sirens blaring, around the corner hurtles the Ambulance and a Rescue Truck. In came the squad equipped for everything from extracting a kid's finger from a plughole to jacking up the entire house! Anyway, there's Dad and Mum having their cuppa , so they all wait and chat till Dad finished, whereupon he proclaims: "The Adelaide (Hospital) was nice the last time, we'll go there" "Fair enough", say the Ambulance crew and Mum and Dad get aboard and with full sirens and lights away they go. Halfway to the Hospital, Mum suddenly looked at Dad and said, "Oh Dear!"
The Ambulance men looked at her in major concern and at Dad and said" What is it, Missus?" Mum said: "I've forgotten his bottle" The Ambulance man said "Don't worry, there'll be plenty of his medicine when we get there" Mum says: 'No, you don't understand, I mean his BOTTLE, ye know, …er his Paddy ( Whiskey)!" "No problem, Missus, " says the Driver, and Dublin was treated to the sight of an Ambulance pulling up to an Off-Licence , sirens and lights still going, a fellow getting out of the back, trotting in and, with a kaching-kaching later, emerging with Dad's treasured Drop, followed by the Ambulance roaring away to the Adelaide.
All true and actually RTE reported in the news, that "Famous Actor, Noel Purcell, was today taken to Hospital after a fall at home, but cannot be too badly hurt, as they stopped for a drink on the way!". After he was settled in, the doctor examined him and said to Mum:
Doc: "His heart's no good and he's not well at all. "
Mum: "Our own doctor told us his heart's as strong as an ox"
Doc: "Well, not at all. Haven't you noticed Noel's lips are quite blue"
Mum: "He's had a beard on him for 30 years, how would I ?"
Doc: "Well, didn't you see his nose is all purple?"
Mum: "Ah, sure I thought that was from the Drink!"
The upshot was, of course, that he had been pretty badly hurt, and a couple of days later, I met dad's Doctor privately at a friend's house. He told me that Dad's heart was, in a word, kaput, and also, subsequent to the fall, the part of his brain which controls automatic breathing had been damaged, so he'd need drugs to keep it going. The only problem was, that he was allergic to the drug! That explained why Dad would suddenly start hallucinating. The Doctor said, "He may live for 6 days, 6 weeks or 6 months, but he'll never be able to leave hospital."
This was a lousy thing to know and not be able to tell anyone, because it was outside Doctor/Patient privilege, so we continued to visit for 2 more weeks keeping cheerful, not that it was hard, as Dad was often in rare form, telling tales and gags to the always supportive patients. Dad wanted to get home, because, as he said, "Hospitals are for sick people!". He was on oxygen most of the time and would always want a cigarette, but as soon as the tube was removed so he could have one, the urge left him.
I remember visiting Dad one day and my brother Glynn, who had flown in from England, was with him. Says Da, "Me number's in the Frame!" (He had been saying this since 1970, when he hit "Three Score Years and Ten" ) It's horseracing-speak for 'I'm on my last legs'. Says Glynn, " Well, let me know when, so I can rent the dark Suit." Says Da, "Don't bother yer arse!! And I'll tell you something else, some miserable hoor's pinching me Paddy"
The nurse whispered to us that no one was pinching it, that Dad wasn't remembering having any. Actually, virtually all his visitors, from The President of Ireland, the Prime Minister, to other theatrical names came bearing gifts of The Water of Life, so his bedside cupboard was loaded to the gills with the stuff.
The nurse came in to give Dad his afternoon pick me up of a health drink. Mum says to the nurse" "He only likes the vanilla flavour, not the Chocolate", whereupon the nurse looked at the beige concoction and said" This isn't very appetising, is it?" and promptly poured out half and topped it up with Paddy! You should have seen Dad's face when he took a swig. Bliss!
My wife and I stayed for 2 weeks and, due to work dictates, we had to return to Sydney. We got the final call 2 weeks after that on 6th March, 1985. Dad had faded and was very low and Mum asked him if he'd like a glass of water. He nodded, and Mum went to find a nurse.When she returned, she was met by my brother Vic, with tears in his eyes and the words" He's gone".
Just as he had always done Dublin proud, so the City returned the compliment, with a huge State Funeral and, as Dad had been honoured with the Freedom of the City of Dublin, the City's flag was draped over his coffin. This flag is now my proudest possession. As the procession went from the Adelaide, past the Gaiety Theatre, St Stephen's Green, the Olympia Theatre, and all the other theatrically famous places, virtually the entire population of Dublin stood and farewelled him, especially those with whom he felt most at home, the "ordinary" people.
I put the "ordinary" in parentheses, as Dad was convinced there was no such thing as an Ordinary Dubliner. Each was unique to him. Sure, there were the chancers, the rip-off merchants, the hard-chaws and the gurriers and gougers and, of course, the Internal Revenue(!), but all in all, Dubliners had that personality and ability to charm that kept him from moving to more lucrative movie making cities. He loved Dublin and Dubliners with a passion and they, in return, loved him.
He was buried in Deansgrange in a simple grave off the beaten track , even to the end trying not to big note himself. He had wanted to be buried in the Cemetery in Raheny, because "There's a nice sea-breeze there, very healthy!" I recently obtained permission from Pete St. John to put the final verse of "The Rare Oul' Times" on the gravestone as his epitaph, and I honestly cannot think of a more appropriate one.
"Fare thee well, sweet Anna Liffey,
I can no longer stay and watch
The big glass cages rise
Up along the Quay.
My mind's too full of memories,
Too old to hear new chimes,
For I am part of what
Dublin
In the Rare Oul' Times"
The title of this article is taken from Dad's famous monologue, "The Man Me Mother Married" written by Leo Maguire and published by Walton's of Dublin on their Glenside record Label. They have generously given permission for its use.
My father, Noel Purcell, Actor, Comedian and Freeman of the City of Dublin, was born in December 1900. He grew up in the same way many children did in those days, going to the Christian Brothers schools and doing odd jobs for pocket money. He became a call boy at the famous Gaiety Theatre in Dublin and, from that, developed a love of the theatrical life. His Mother persuaded him to take up a trade before trying anything so risky, so he apprenticed as a shopfitter and Cabinet Maker. His beautiful work can be seen to this day in the counters at Brown Thomas, and Clery's department stores in Central Dublin.
His theatrical and movie work are legendary, and have ably been described in another book, "Noel Purcell", by Michael B Ryan, ( ISBN 1 85371 197 7) so I won't trawl over his filmography or Theatrical success, but I do want to share his humanity, the real man behind the Stage and Screen star., his pride in his work, his incredible humility for all his success and his vulnerability to a sob story or anyone in trouble. But, most of all, I want to show him as MY DAD!
So, here we go with what I hope will give the world a little more of an insight into Dad's life and my time growing up on the Fifties in Dublin.
Dad married my Mum, Eileen Marmion, in 1941 and had 4 boys, Michael, born in 1942, Glynn, 1943, myself in 1946 and finally Victor in 1953.
My first solid memory of Dad was as a result of a major incident in which I came off second best. I was born at home in Sandymount, a suburb of Dublin with a pretty and unique village atmosphere. I must have been about 2 or 3 years old and was, as usual, getting into the usual scrapes and situations exploring kids do. Mum was in the kitchen doing the laundry in an electric washing machine with one of those clothes rollers on top for squeezing the water out.
Well, sure enough, I put my little paw into the moving rollers and mum heard me calling, so hit a quick release bar on top to stop me being sucked all the way through!. I was up to my armpit by then and so, when the spring loaded top flew up, it got me smack in the mouth. I can remember the blood all over the clean washing and crying fit to bust when this enormous yet gentle arm picked me up and carried me to the car and off to the hospital. My face was a right mess and I swallowed a few teeth, but it was the memory of feeling secure in Dad's big hug and that everything was going to be all right that I remember, rather than the pain.
We lived for quite a few years in, Sandymount, in a small cul de sac close to the famous Lansdowne Road Rugby Grounds. I was sent (screaming my head off!) to St. Mary's Star of the Sea School. It was there I discovered, painfully, that I wasn't like other kids. I didn't realise it at the time, but I must have seemed to the others from less "well off" families like a really spoilt brat. I wasn't aware, naturally, at the time, that jealousy existed, so I thought I was a freak of some sort, because I got bullied so regularly. The funny thing is, we weren't well off at all. Dad, for all his fame, wasn't that well paid, like actors are today.
We were often quite short of money and I only found out years later, when I couldn't go to the secondary school of my choice, Blackrock College, because the fees were more than we could afford.
Dad's Mother lived in the house he was born in, at Lr Mercer Street, close to St Stephen's Green and 100 yards from the Gaiety Theatre. I was 6 when she died in 1952, aged in her eighties, and I remember Dad being so very sad. It took Dad a long time to get over it, but being the trouper he was, never let it interfere with making the punters laugh at the Theatre Royal or the Gaiety.
Dad was, for many years, especially throughout WWII and 20 years more, the resident comedian at the Theatre Royal, Dublin Ireland, a 6,000 seater! This is where, as a young lad, I met many stars who came for shows. Dad being Dad, he'd often invite them home for a home-cooked dinner, sometimes to the annoyance of my mother, whom he'd forget to tell!
I was home with my Mother in 1997 and said to her, "I remember meeting a black man and woman as a child, but I was young, so I can't remember who they were, but they were lovely." Mum burst out laughing and said, "That was Louis Armstrong and Ella Fitzgerald, who were here for a concert!"
As I grew up, I'd spend lots of time at the Theatre with Dad and that's how I got to meet Danny Kaye, who then cast Dad in the comedy "Merry Andrew". I used to love going to the theatres where Dad worked, a veritable wonderland for a kid. My favourite to visit backstage was the Royal. The No. 1 Dressing room seemed vast to little me, and the greatest fun was seeing all the lights around the mirrors, costumes and makeup all lined up.
I used, sometimes, to put on some of the costumes, especially if they were doing Cowboys and Indians! The holsters, guns and Chief's Headdresses were great fun to play with, except for one time when one of the cast came in to change and was yelling and screaming he couldn't find his props! Guess who was wearing them? I got a very rude ticking off and the clothes were ripped away, and I was banished for a while.
For a young lad in the '50s, no more person was as HUGE as Roy Rogers. I met him and his wife Dale Evans behind the scenes. I loved Trigger as well!
I do remember being on the Set of a movie ( I think it was 'the Informer" and meeting Ed Begley. There were a few movies being made in Ireland in the 50's and of course, Gregory Peck came to visit while they were both making 'Moby Dick". As I grew older, my interest in theatre and film grew, and at one stage I even contemplated a career in it, but I'd never match my Dad. But I still used to spend as much time on sets, even traveling to England, where I met Alan Hale Jr. ( Casey Jones and the Skipper on Gilligan's Island). We had a great steak dinner together. He and dad were filming 'the Iron Maiden", a movie about Steam Traction Engines.
Dad was cast as Seaman McCoy in Marlon Brando's Mutiny on the Bounty, where a supposed shoot of 13 weeks stretched to 13 months in Tahiti! Marlon loved Noel, and used to love hearing Dad and Richard Harris singing Irish songs. Richard used to drop in, as did Gordon Jackson, who was also in 'Bounty'.
I remember meeting Broderick Crawford. At the Ardmore Studios, I met Stanley Baker and Tommy Steele, on the set of 'Where's Jack?" I didn't get to meet Paul Newman in Galwy, I was in Australia by then. Dammit! I was with dad on another post-synch trip to England when we had lunch with Peter O'Toole. He was charming and asked for Dad's Autograph!
Because the Royal was so huge, they used to have Opera there, and one night Dad came home with the entire Italian State Opera Company! Mum scrambled to feed them and Dad brought in the vino, so in no time the cast were all singing their Party Pieces until the early hours! Mum went next door to our neighbors the next day apologizing for the noise so late. Their response was " Next time, please open your windows so we can hear better. It was gorgeous!"
Our house was like Grand Central at times. James Clavell, the Author of Shogun, lived across the road. John Ford and John Houston were regulars, as were most of Britain's singers and comedians working with Dad at the Royal and Gaiety Theatres.
My brother Glynn, who worked at Pinewood Studios on Bond Films and the like married Elizabeth, the daughter of the great Actor and Director, Lionel Jeffries (Railway Children). I flew over to the ceremony and had lunch, then the reception with Frankie Howerd, John Mills, Richard Attenborough and Bernie Cribbins. Lionel drank nothing but Bollinger!
Dad received only a couple of honors during his life. The industry wasn't as in to this as now. Only two stand out. He received the Freedom of the City of Dublin, one of only a couple of hundred people since the 1700s. His name is beside Nelson Mandela and Aung Sang Suu Khi. The other one he was very proud of was having been declared an Honorary Rabbi by the Dublin Jewish Temple! He played the part of a rabbi in 'Flight of the Doves' and they were so impressed by his perfect depiction that they made him a rabbi!
So, looking back at that, albeit condensed, upbringing, I realise how humbling it is to know that, 30 years after he passed, my Dad still has admirers who still, like me, watch his body of work that is available.
Thank you all so very much.