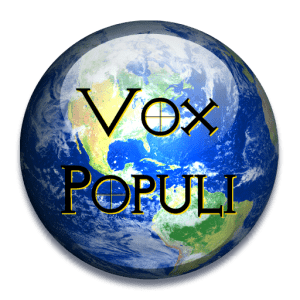 Kick off your weekend tonight with Vox Populi, our lively and open weekly discussion on the latest national and world events.
Our live chat, open to all members, begins at 7:00 pm PDT. You can go directly to our Vox Populi page by clicking this link: http://planetpov.com/live-events/vox-populi/. You can also participate in Vox Populi in the right sidebar widget on any page.
Hope to see you then!