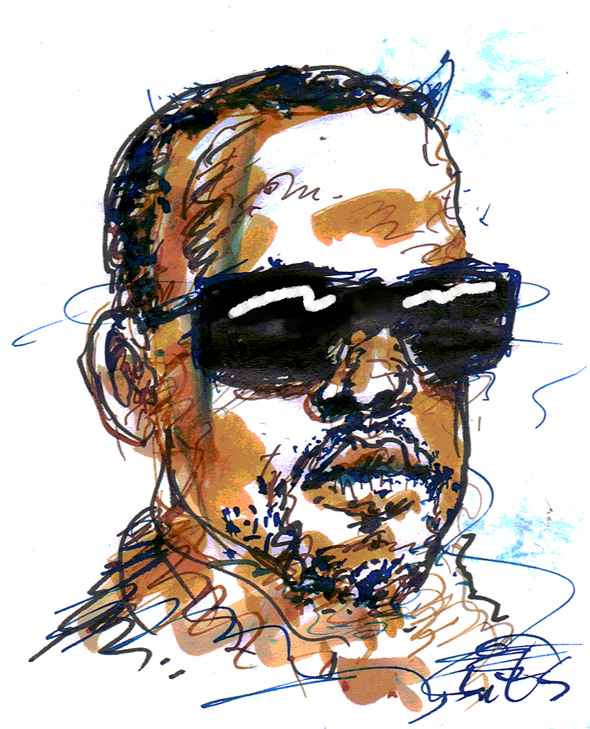 My presence is a present; kiss my ass!
– Kanye West, "Monster"
Kanye West has released the designed-to-be-controversial video for his single, "Monster", and it puts Lady Gaga, Rihanna, etc. – heck, it even puts Marilyn Manson and Rob Zombie – on notice, that anything they can do, he can do sleazier.
It's all about shock one-upmanship in the music biz these days, and shock is what Kanye and his buddies and co-creators of the video are out to do. If you haven't seen it – miss it twice.
If you have, then you witnessed a lot of white womens' bodies. And I mean, bodies. As in lifeless bodies. It seems that Kanye likes corpses. He likes to have them in bed with him. He likes to play with their lifeless limbs the way little girls do with Barbie dolls. He likes them swinging from the ceiling. He likes only parts of them. And he likes them to be white. Now, ordinarily, I wouldn't make a big deal out of that, but this is Kanye West, remember? The guy who pointed out that "George Bush doesn't care about black people" in the aftermath of Katrina. The guy who made it obvious, by bounding up on stage and grabbing the microphone from Taylor Swift, that he felt that racism was the reason why Beyonce didn't win the award for VMA "Best Video".
Why aren't some of the corpses in his video African American? Well, I guess I could be like Kanye and assume it's because he considers white women more expendable.
But, of course, I shouldn't think that way. After all, at the start of the video a disclaimer runs that says, "The following content is in no way to be interpreted as misogynistic or negative toward any groups of people. It is an art piece and it shall be taken as such." Silly me! Now that Kanye has done me the honor of telling me how I am to "take" his "art piece", all doubts have been removed.
He's not misogynistic or prejudiced. He's not a monster, either.
He's just an asshole.