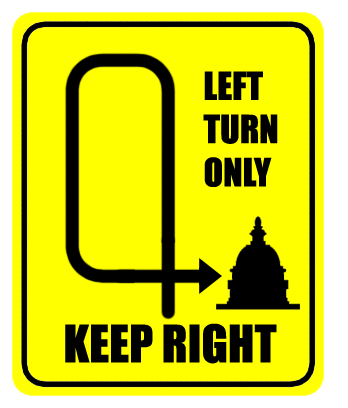 Smedley Butler
Crusader, Contrarian, Curmudgeon
I see a lot of people laying the blame for the events in Wisconsin at the feet of the voters whose low turnout at the polls is said to have brought Scott Walker and his ilk into power. This is very wrong and in fact a very good case can be made for reaching a very different and diametrically opposed conclusion.
I believe the a strong connection can be made between the events in Wisconsin and loyal Democrats voting in candidates that represent neither themselves or what most believe to be the ideals and principals of the Democratic Party.
Blaming rank and file Democrats for not showing their support for a party they feel is not representing them is the flip side of a page right out of the GOP playbook.  Who's responsible for today's economic misery and chaos? The GOP says blame homeowners, union members and schoolteachers. The Democrats say blame homeowners, union members and schoolteachers…they should have voted for the lesser of two evils.
Neither pins the tail on the ass in charge both lay the blame on the citizens they purport to represent. The blame in both cases is squarely on failure of leadership to represent their constituencies.
I think it's fairly safe to say that many Democrats and at this point likely a growing number of Republican voters feel they didn't get exactly what they thought they were voting for in recent elections. Many who voted did not do so out of support for their candidate party's candidate but out of fear of a worse alternative to an unsavory choice.
The wellspring of our troubles is clear, Corporate cash and influence exerting a tidal pull to the right on both the GOP and Democratic Party.  Democratic Party leaders have failed to resist the lure of corporate largess. Can you say the same to an even greater degree of the GOP? Of course but at this point in time the GOP doesn't even pay lip service to the notion of representing little other than corporate concerns.
Any sort of non-violent political change is easiest with party representation. Progressive labor and liberal policies are majority viewpoints. The first step to regaining some measure of political control of our own country is to allow and promote progressive representation in the Democratic Party.
The rightward drift of the Democratic Party is not the fault of unmotivated coach potato progressives or the petulant "professional left" demanding standards and accountability it's a failure of leadership to take the high road keep their hands out of the cookie jar. The result is that the Democratic Party asks its constituency to engage in a never-ending cycle of vote right to go left, rinse, repeat.
Has this helped or hurt the progressive cause? The entire country has swung violently to the right not only because of an aggressive insurgent T-party but because up until possibly the present there has been no organized identifiable progressive movement to counter corporate influence within the Democratic party or without for the disenfranchised to rally around.
The most promising opportunity for political representation is the possibility that Progressive-labor will form an identifiable faction within the Democratic Party to challenge the status quo. This seems a strong possibility at this time. Someone's going to realize that instead of the usual starting point of a politician seeking a sizable constituency there is a majority constituency seeking representation.
Reform will not be brought about by denial. Seeking to shift responsibility for a concerted national attack on labor rights, civil liberties and Democracy to "folks who should have voted" is not the answer. The answer is found by questioning what went so horribly wrong in 2008. How did a sweeping progressive public mandate, majority in both houses and control of the executive branch turn into a dispirited route in two short years? The very short answer is that people discovered they'd elected DINO's and voiced their displeasure by choosing not to support them.
The Democrats have come so far right the GOP platform of Eisenhower's time seems far left in many respects so far in fact there is an identifiable conservative wing "Blue Dogs" within the party yet no progressive analog. The cold truth is failure to pass progressive legislation and in fact passing a GOP wish list has more to do with conservative Blue Dog's than obstructionist Republicans.
Just trying to motivate people to come to the polls in a show of party support isn't enough and in fact may be counter productive. A progressive faction within the Democratic Party would provide a mechanism to facilitate a Republican return program so Blue Dogs can be successfully repatriated to their homeland in the big tent by providing support for progressive candidates at the primary level and beyond.
If your views represent the peoples they will come and vote. If your actions tell them you've aligned yourself with the will of the people they will return to vote again. .