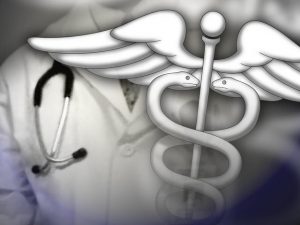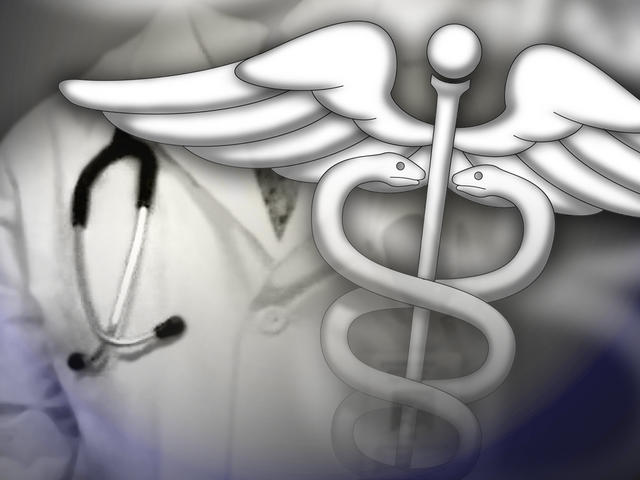 As some people know my biggest issue is healthcare for personal reasons. I just want to share with people the journey I went through learning about healthcare systems to try to figure out what real improvement would look like. Most of my initial perceptions of what a healthcare system needs has been flipped on it's head with one respect. I discovered that how many people were covered by some kind of healthcare insurance far outweigh what form that insurance was in when it comes to lowering costs and providing better healthcare.  I also realized no matter how much we did on the healthcare insurance side of the equation ultimately how we change our outlays to providers will by critical to achieving lower costs.
Main Things I Learned and My Take
Healthcare systems around the world that work come in all kinds of flavors and colours but they are all universal. Blanket statements like European healthcare is all single payer and not for profit could not be further from the truth.
We have great healthcare in this country for people who get healthcare. But accessibility to that healthcare and the costs help make us one of the unhealthiest people in the western world.
For our healthcare system to be better and less costly the insurance component that fuels it must be as Universally paid into as possible. What percentage of those components are public, private are truly secondary.
Healthcare systems around the world that fit the countries culture are most effective.
The hidden gems inside the ACA include; the option that states can use non-profit private insurers in the exchanges, now healthcare insurers have to pay 80% of their premiums toward claims and the trials the government will be able to run with Medicare to solve the fee-for-service problem.
Not for profit insurance works to lower costs whether it's a private system administering it like Germany or a publicly administered system like France.
Killing provisions in the ACA that would prevent near universal insurance coverage just undermines the efficacy of all the other legislation in ACA.
Fee-for-service payouts with Medicare needs to be adjusted for the long term stability of that program.  The fee-for-service model most private insurance use as well is one of the reasons more medical students opt for becoming medical specialists rather than primary care physicians.   It also is one of the reasons why providers order much more medical tests than other systems around the world alone with fear of medical malpractice.
Giving states more flexibility in implementing and managing their healthcare systems could be the best way to fit the current healthcare law into a state's or region's culture.   My guess is you would have much better systems in progressive states and race to the bottom systems in conservative states.
Universal, universal did I say universal?  Making the system as universal as possible is the key step to make a more affordable system with better outcomes.
Short Summaries of a Few Universal Healthcare Systems Around the World
The Netherlands – I start with their system because it breaks the mold from what Americans think about European healthcare systems. The Netherlands is now almost entirely private. They have adopted a regulated competition model. Yes they make you buy healthcare insurance from private industry that makes a profit.  They public healthcare to cover the poor and elderly like we do.
The way it works is private healthcare must all offer a basic level of healthcare insurance that is regulated by the government. Costs of these policies are regulated to some extent but insures can compete mostly by lowering their internal costs. If you want additional coverage you can buy it but for about half of all Dutch people they get it through their employer.
The Netherlands spends just 9% of GDP on health care compared to 16% in the US, breaking down to about 3,100USD per capita compared to 6,700 USD per capita in the US and their healthcare system is consistently ranked much higher than ours.
France – The French have the gold standard healthcare system but that gold standard. No other system around the world quite shows how the culture of the country and the culture of the healthcare system defines how it works more than France. The whole culture of healthcare is vastly different in France compared to the US.   French healthcare does not even start in the doctors office it really starts in their educational system. All college and medical school is paid for by the government. The system is based on a public system but still the vast majority of French still opt to buy supplemental private coverage.
By almost every measurement the French healthcare system is one of the top 5 in the world.
England – England is one of the few western countries that has true socialized medicine. It's system is most consistently the lowest cost healthcare system in the western world for this reason. The main problem with any nationalized system like England's NHS is that it's often underfunded since it's only funded by tax revenue.  So in effect the effectiveness of the system is more dependent on the current pols in power.  This is true in all healthcare systems to some extent but nationalized medicine by it's very nature is more vulnerable to current politics.  The access and availability to specialists is a major concern in England because it is run like a government HMO where all decisions much go through your GP. Do not miss understand me it's a good system especially for workers but they have more problems than some hybrid systems.
Obviously access is second to none but very much Americans would accept the limitations of the UK system when it comes to wait times and especially freedom of choice.
Germany – Germans have had universal healthcare longer than any country in the world with the first system starting in the late 19th century.  Employers and individual pay into "sickness funds" that are run by private non-profit insurers and independent of government.   Similar to the co-ops some congress people proposed and part of the ACA within the exchanges.  However many people buy supplemental private insurance.   Again the German system is less costly and has better outcomes than our system.
If I had my choice I would eventually model the American healthcare system after the German system instead of totally public single payer because I think it fits our culture best.
Switzerland – I saved the Swiss system for last because it's closest to the system that we are implementing now with the ACA. The Swiss system is the second highest cost system in the western world but still over 30% cheaper than ours. The Swiss much purchase healthcare insurance or employers must buy it for the employee. No doubt the Swiss has a pro-business culture and that's why they opted for a private employer based system. Things that are best out our system are best about the Swiss system. Wait times are the shortest and you have the most freedom to see doctors of your choice.
There are allot of structural differences in healthcare systems around the world compared to the US that are caused by inadequacy of universal coverage and our fee-for-service model.  Most countries with universal healthcare have a higher ratio of primary care physicians to medical specialists, much less medical testing, less medical procedures and of course much less visits to ERs or critical care centers.
Last Word on Single Payer
My opinion is single payer, Medicare for all, would just not fit the current culture in most states and certainly not the country as a whole.   Whether people like to admit it or not you would be forcing people to give up their current healthcare insurance whether they like it or not.  My guess is this would be even more unpopular than individual mandates.  In red states the GOP would starve the system like they do with Medicaid now and create shortages as a way to fit a sick self fulfilling prophecy.   The political climate and even economic climate in this country is far different from when Medicare or even Medicaid were established.  Back then the vast majority of seniors and the poor just did not have healthcare coverage of any real kind so implementation of a new system was much easier.
Medicare shows that even the single payer model can be inefficient when you base it on fee-for-service like it is now.  Public single payer simply does not have the resources to manage payouts for the sickest individuals to providers.  One of the worthwhile components private healthcare insurers have now are case managers.  Yes Medicare can manage broad provider costs well but do poorly on an individual basis.  For single payer to work even in states that support it they would have to substantially change their payout models to providers.
Thanks to the president giving states flexibility recently in developing their universal healthcare insurance delivery systems at least the beginning of single payer models can be adopted by individual or groups of states.  Since states like California and New York are the size physically, financially and geographically as many European countries they would be excellent areas to begin expanding something akin to a public option that can evolve into a more single payer system.  From a purely social science perspective it would be a huge social experiment to see how blue states and red states develop their healthcare systems.   There are probably two big unintended consequences of a more state based system.  First the GOP would set up competition models that could lead to a race to the bottom system where healthcare coverage is nothing more than minimal catastrophic healthcare coverage.  The ACA provides many buffers that should prevent this from happening but you would still need to trust states to enforce these standards.   Second there is a chance that providers would flee to states that don't manage their payouts to providers.  Again we see this with Medicare where fewer and fewer providers participate in that system.
I got my information from a variety of sources and can supply individual sources upon request.