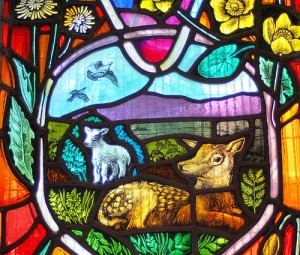 This morning I happened upon an article dated January 21st, 2010 from the East Valley Tribune about a meeting of religious leaders regarding immigration.
The Arizona Interfaith Network is hosting the event, which will begin with a prayer service, followed by a press conference and panel discussion. The intent is to "urge Congress to enact legislation which will protect workers and help with economic recovery, create millions of new taxpayers, keep families together, and protect the due process rights of all."
http://www.eastvalleytribune.com/story/149784
The comments following the article drew my attention and ire.
Those commenting were spouting "Separation of Church and State!" since the religious leaders were sympathetic in regards to illegal immigration, which is an exceptionally hot topic in Arizona.
These are most likely the same people who scream that America was founded on Christian beliefs and that homosexuality is a threat to Christianity and a sin against God.
Odds are, these are the same people who shout about Liberals, Progressives and Democrats being anti-God!
Christians who demand the right to hang the Ten Commandments on state buildings, have prayer in public schools, and are anti-choice because of religious beliefs.
Christians have no problem when religious institutions step in to ban gay marriage and using religion to defend those who murder doctors, but when religion steps into the immigration debate, they scream for Separation of Church and State!
Arizona, as most states, is struggling financially and cutting services that help the poor. They've cut the funds that help poor families with health care, they are closing state run mental institutions casting severely mental patients into the streets, and closing state funded hospices that care for the sick and dying.
Residents support the cuts for the poor by rationalizing that most of the funds help illegal immigrants.
Christians, fueled by the likes of Bill O'Reilly, scream about the discrimination in this country against Christians, spurring the annual 'War on Christmas'.
Christians and their Christian pundits use religion rather conveniently for their agendas, but when a group of Christian leaders hold meetings about the plight of immigrants, the same Christians shouting about discrimination because of religion, demand that their Christian leaders and churches stay out of politics.
Separation of Church and State?
Only when convenient.