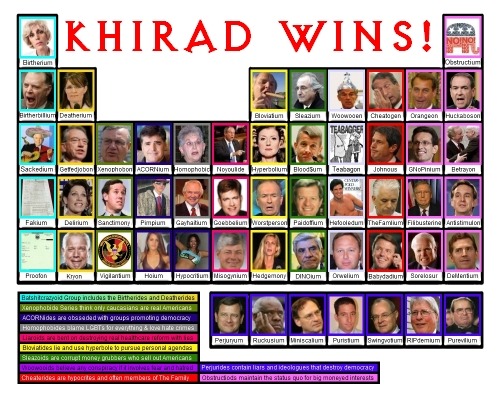 First order of business, KHIRAD is the winner of the first Planet Pop Quiz.  There were two people that got "A's" because both answered the bonus question correctly but alas one person got 1/2 more questions wrong than the other.  Thanks for all those who participated. I know many of you are cringing in a cold sweat but there will be others.  The answer key is at the bottom of the post (there were so many good detailed answers that I used some of your answers for the answer key).
By the end of the 80's music had become commercial and had a distinct tone of compliance to the new world order of greed is good and the notion that capitalism defeated communism.  Then came the post cold war angst of the 90's when the comfort of having a common enemy seemed to disappear.  Everyone could see something big was wrong with our society but in the early 90's rebels did not have their cause as of yet.  Musical genres like grunge, rap, alternative and industrial mocked the culture of compliance and made statements that our current way of life was wrong in so many ways.  From globalization to unending military interventions and our failure to even to try to address the problems in the inner cities anymore, our problems within the global society were smoldering.
Many artists responded with unguided angst at least early in the decade that became focused like a laser beam with bands like Rage Against the machine later on in the decade.  The 90's produced the best music since the 60's and 70's because music reflected this angst in our society like it did those previous decades.  There were too many excellent artists to name from that period but some of the best were Nirvana, Red Hot Chili Pepers, NWA, R.E.M., Public Enemy, Pearl Jam, TLC, Rage Against the Machine, Nine Inch Nails, Soundgarden, Bush, The Offspring, Aaliya, Dr. Dre and Snoop Dogg, Dave Mathews Band, The Chemical Brothers, Tu Pac, Green Day, Biggie, Radiohead, Beck, Lauryn Hill, Missy Elliot, The Beastie Boys, A Tribe Called Quest, Alanis Morissette, The Verve, Tori Amos, Garbage, Esthero, Alice in Chains, Tool, U2, Korn, The Smashing Pumpkins, Phish, The Crystal Method, Guns N' Roses, Primus, Bjork, PJ Harvey, Jane's Addiction, Coolio, Stone Temple Pilots, The Fugees, The Roots, The Black Crows, Live, 311, Sublime, Sheryl Crow, The Pixies, well you get the idea.  I know I'm probably leaving off one of your favorite artists, because there were so many great artists during that decade.
Some of my favorite songs from that time are listed below.
Probably the song that best marked the grunge movement of the decade.
My favorite Rap song of the decade.   Get me some gin and juice with my mind on my money and my money on my mind.
On of the great things about the 90's is the way musical genres' fused together creating great new music.
Perhaps the most soul touching songs of the decade was from TLC.
On of my favorite albums of the decade was the "Miseducation of Lauryn Hill" and this was my favorite song and the video was inspired as well.
Fighting with trolls on HP this song from the Offspring always came to mind.
Probably the best protest band of the decade Rage Against the Machine with "Testify" and "Killing in the Name of".
Answer key to the Pop Quiz:
1.) Who is Ruckusium and what comic strip and later animated series did that name come from and why?
Clarence Thomas – Uncle Ruckus (born 1939) is a fictional self-hating African American white supremacist from the comic strip and animated television series The Boondocks. An overweight, homely man with a glass eye, he enjoys disassociating himself from other African Americans as much as possible, and is outspoken in his support of what Huey calls the "white supremacist power structure."
2.) Who is Birtherbillium and why is that name appropriate?
Rep. Bill Posey – Leading political figure in the "Birther" Movement – "billium" could mean his birther "bill" that he presented or his name?
3.) Who are Pimpium and Hoium?
Pimpium is James O'Keefe and Hoium is Hannah Giles of the famous ACORN pimping scandal.
4.) Who is Goebbelium and what is the historical reference?
Orwelium – Frank Luntz. Reichsminister of Propaganda. Often misattributed with Hitler's and Lenin's quotes about the big lie.
5.) What group uses the seal shown in Vigilantium?
The Minuteman – Border vigilante group
6.) Who is Gedfedjobon and where did he say to deserve that name?
Sen. Chuck Grassley, (R-IA) – He said if you want quality coverage, "go work for the Federal government."
7.) Who is Johnous and what did he do to deserve that name?
David Vitter. Associated with DC Madame. (Rape victim confrontation might've been good too.)
8.)  Who is Homophobic and why is she properly named?
Virginia Foxx. Called Matthew Shepard hate-inspired murder as a hoax with his mother present during debate over eponymous act for hate crime legislation.
9.) Who is Xenophobon and why does the name fit?
Sheriff Joe Arpaio – Extreme "Xenophobic", which is the fear or hatred of foreigners, such as him going after illegal aliens.
10.) Who is Hypocritium?
Michelle Malkin – Hyper critical of Obama and Democrates, totally obsessed with anything to do with ACORN.
11.) Who is Hefooledum and what magazing is that naked image of him from?
Scott Brown – Picture from 1982's Cosmopolitan Magazines "America's Sexiest Man".
12.) Who is RIPdemium and what group does he represent?
Who is James Bopp, Jr. – Represents Focus on the Family/works as legal advisor to Citizens United/Started The Madison Center for Free Speech
13.) Who is Orwelium and what pseudo documentary did he create that the right and left use to attack Obama?
Alex Jones – The movie was "The Obama Deception"
14.) Who is Blood$ium (aka Bloodmoneyum) and what infamous corporation did he found?
Erik Prince & Blackwater/xe
15.)  Who is Puristium and why is he related to RIPdemium in this case?
Glenn Greenwald, supported Citizens United v. FEC on first amendment grounds.  While I agree with Greenwald on most legal issues he's even using a Republican defense to back this terrible ruling.  He's using the logic that the campaign finance laws don't make much difference and are not enforced enough which is the same logic the right wing uses against gun control legislation.
Bonus Question:  What yet undiscovered particles make up Huckaboson?
The Higgs Boson is the God Particle