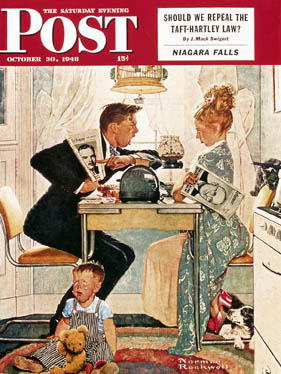 Dear Dr. Maddow:
Okay, I confess, I know you may never see the things sent to you via email, but hey, I will continue to make an attempt. Maybe you will have an opportunity to read me – someday.
I am a regular person…a Main Street Person…as it were; a regular person nonetheless. I have no big political connections or aspirations, and no Wall Street connections.  I am far from rich, far from poor (close, but not quite), hanging on by my unmanicured fingernails and unpedicured toes; wondering why you and your staff continue to ignore me and many of my counterparts attempting to contact you?
Rachel, may I call you Rachel?  You have a phenomenal fan base. Unfortunately, those of us who consider ourselves your fans, are beginning to feel neglected, overlooked and, quite frankly, rejected.  Sure, most of us have no political clout, not when it comes right down to it, yet we are most of the population of the United States of America. While the Becks, O'Reillys, Hannitys, Limbaughs, Hasselbecks…and opining pundits have a soapbox from which to speak (funded by corporate monies to boot), we unfortunately,  are "Munchkins" from The Wizard of Oz.  We are the ones following the Yellow Brick Road, trying to overcome wicked witches and flying monkeys; ultimately the last to be heard.
Guess what? We are the ones who count! Yet, no one cares to listen, turning a deaf ear. Why? Because we cannot be heard above the drone of the Right Wing protesters and pot stirrers.
Most of us do not have millions of dollars (we should be so fortunate). Most of us do not hold a political office, nor are we elevated to celebrity pedestals. Most of us rely on the men and women we have elected to act in our best interest.  Yet , these elected representatives act  in their own best interests, padded in the back pockets of their favorite lobbyists. These elected representatives who would not be where they are if  not for us, continue to leave us treading water, telling us to swim, but secretly hoping we will sink.  Why? Because there will be more money for them if we do.
Dr. Maddow, it is disheartening to us be beaten up day in and day out by the likes of the Becks, O'Reillys, Limbaughs, Hannitys, Scarboroughs, Huffingtons, Hasselbecks…all of the outspoken media pundits (and wimpy politicians) making millions off the plight of the rest of us. Rachel, please explain to me how we should ourselves, our rights, against the millions and millions of dollars being spent to keep us forever in indentured servitude in this country?
I am not some wet-behind-the-ears-naïve-first-time-voter-type. I am sixty. I have been married and divorced. I have raised two daughters to adulthood. I am a Grandparent. I work full-time. I have never received public assistance. Yet Rachel, I continue to struggle, hoping that one day…before I take my last breath, I'll find peace. Peace, Rachel, just plain peace. Peace from having all of my bills paid, peace from owning my last new car, peace from not feeling like no one gives a rat's ass about me, peace from feeling like my life has no meaning.  If I feel this way, how do you suppose those who are in worse shape than I must feel?
My car is ten years old car.  My television is fifteen (obviously not a flat screen).  I have  a pieces-parts-computer, with a monitor that could be used as a door stop or a weapon (if only I could lift the damn thing)  My furniture is early Salvation Army, and so non eclectic, would be rejected by <i>The Antiques Roadshow</i>.
I do not want a McMansion.  I do not want a fancy car.  I do not want designer clothes. I do not want to travel all over the globe. I just want to live a comfortable life, go to sleep at night knowing my bills are paid, I have wheels in the garage, and fresh food in the fridge. That is it. Nothing more and nothing less.
Please explain to me why the <b>haves</b> have no clue, why the <b>have nots</b> suffer because the <b>haves</b> do not ore reuse to get it?
And…why…oh…why does no one <b>ever</b> talk to, interview, question, or give credence to those of us in the mainstream, those of us living with reality, those of us whose lives are not being supplemented by special interests, those of us who are most effected by the decisions the men and women elected to represent us.
I would donate one month's pay to charity just to be interviewed by you, Bob Schieffer, Gwen Ifill, Charlie Rose, Jon Stewart, Stephen Colbert, President Obama, Vice President Biden, ANYONE—ANYONE willing to listen to a regular person, a Main Street Person, a "I'm not in anyone's pocket" person.
It is disheartening to me and many others, that no one wants to listen to what we have to say. They just want to play politics with OUR lives.