UPDATE:
THE PLANETPOV STORE ON ZAZZLE IS NOW OPEN!
You can go there now to purchase shirts, bumper stickers and coffee mugs! And you can customize whatever you want to buy, change any t-shirt from lady's to men's or vice-versa, change the shirt color, the style from short sleeve to long sleeve, it's up to you.
Here's the direct link to our store: http://www.zazzle.com/planetpov
And here's a display widget for our store:
================================================
We discussed a while back setting up a Zazzle store to help promote and finance The Planet so I've made a few mock ups to get everyone's feedback on style, color, etc.
Since we are sometimes using member-created art and text, our proposal is to share 30% of all profits with the member who created the art or copy that we use. Now, the profit margin on Zazzle merchandise is not huge if we sell items for the lowest price we can, which I think we should to begin. And I wouldn't predict sales on most items to be more than a handful at best but it could be fun… you could wear or drink from your own posts!
So, here are some initial designs, please let me know which you like, if you think a shirt should be in a different color or style, if a design just doesn't look good to you or if you have any other suggestions.
A few members had originally offered to volunteer to help maintain and develop merchandise and the store, I would be happy to have that help.
So, here are our first swings at this:
Corporations are People Too! by Dr. Suits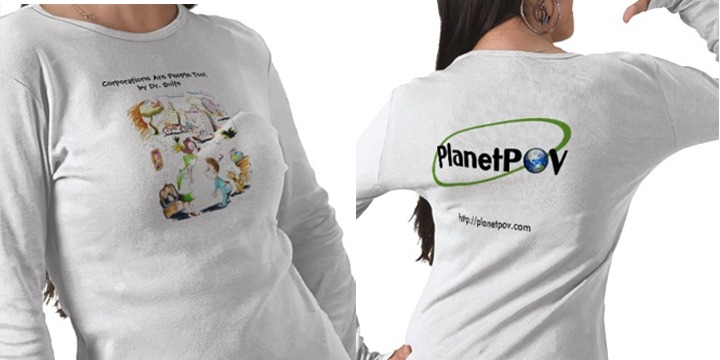 Periodic Table of Dangerous Elements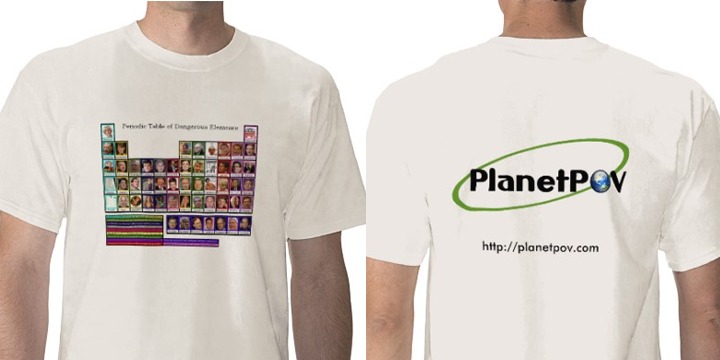 PlanetPOV Black T-Shirt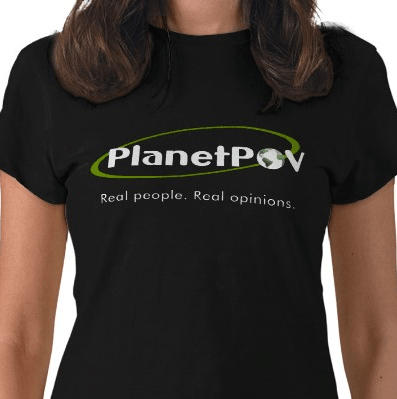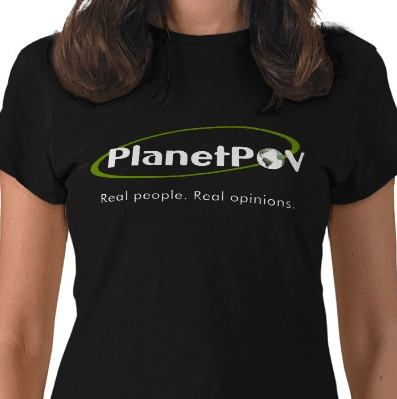 PlanetPOV – Light Colored T-Shirt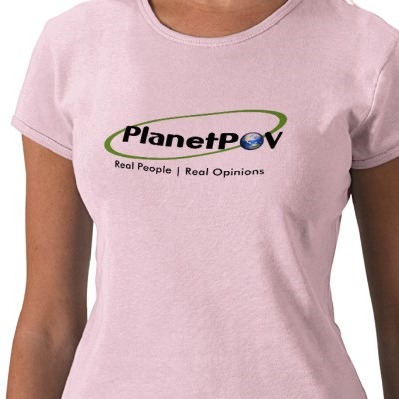 Morning Blog – Coffee Cup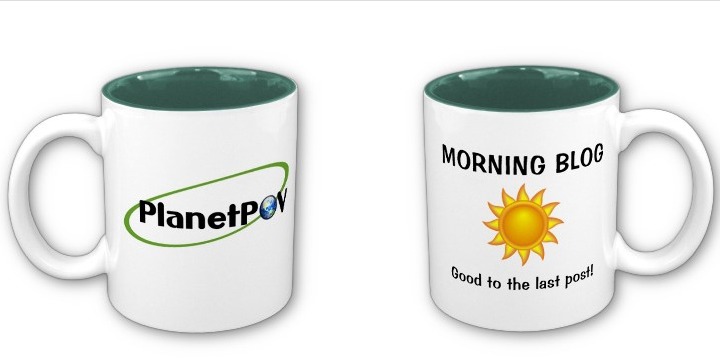 Bumper Sticker


Aga
in, let me know what you think of these designs and any ideas you have for more. Thanks!!!