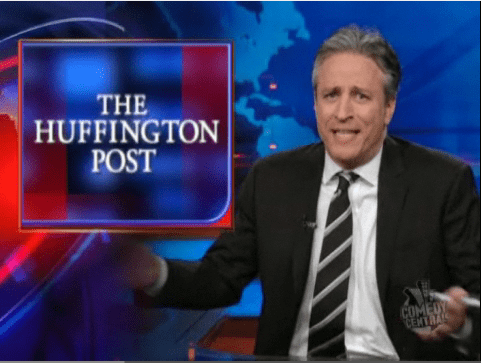 It's HuffNo Friday and time to let down at The Planet after a long week. There's KQ's thread for laughs and music an Afghanistan thread for discussions of substance and this thread to unload about, satirize and skewer The Huffington Post.
I posted this on the music thread but I think it belongs here instead. Here's my animated parody about Queen of The Huffs from a few months back:
Lastly, there was one very memorable night at HuffPo when there was an impromptu Limerick Slam that many at the site participated in. In a tribute to that and to see if I can coax others here to join in on HuffPo themed limericks or jokes of any kind, I submit this one to try and kick it off:
There once was a woman from Greece
who found a gay man she could fleece
With his cash in her hand
She bought a news stand
and sold out before she could sneeze.
Anyone else?