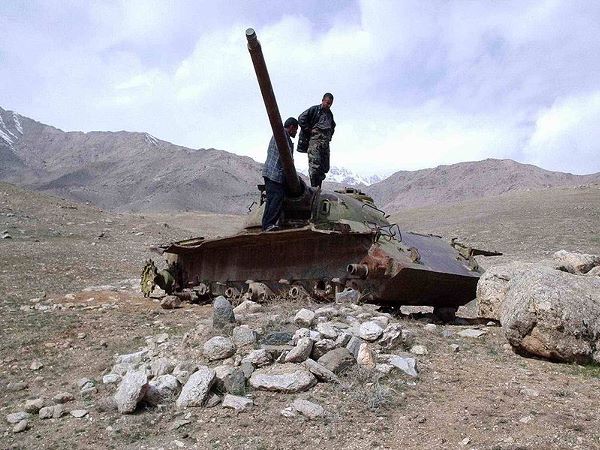 I mentioned in a comment earlier that I heard a sobering interview with Matthew Hoh on NPR that was very convincing about why we should leave Afghanistan. Matthew Hoh is the U.S. Diplomat who resigned in protest over our war in Afghanistan (did he think he was Joe Biden or what?).
He pointed out that he had been in different parts of the nation, his job was to meet with warlords and leaders and try to encourage them to join with the U.S. and oppose the Taliban. He said, very simply, they don't want us there. Not to protect them, not to nation build, not at all. How do you nation build when the nation doesn't want to cooperate? My response is, if they don't want it and we're doing it for ourselves, isn't something terribly wrong? He also noted that we are pouring billions we don't have (and are borrowing from China among others) and losing valuable American lives to "win" a war where "winning" has never been defined as to what that would be.
Peaceful occupation by the U.S. for the foreseeable future?
More fraudulent elections with corrupt leaders?
And coming on the heels of all of this is the news that Ahmed Wali Karzai, the brother of the Afghan president, has been receiving CIA money while receiving money from his heavy involvement in the poppy and opium trade in Afghanistan…the profits of which finance the Taliban and their battle against our troops.
I can't remember the specific quote but Hoh basically said that those higher up in intelligence and the military in Afghanistan deal with these corrupt people because "everyone's corrupt over there". And we believe we can turn Afghanistan into the U.S.? Okay, maybe Texas or Oklahoma but that's it.
Hoh was asked about Hillary Clinton's comments that if the Taliban took over the country, Al Qaeda would be back in force swiftly. He respectfully disagreed and said that Al Qaeda has evolved away from what they were in 2001, they are now a virtual movement on the internet and around the world in many places (including Pakistan). He explained that they have learned from the past and would not concentrate themselves in one area like that again…which to me makes perfect sense. If they mindlessly did so, we should leave Afghanistan anyway, wait for them all to gather there (I can just see them waving up at the satellites spying on them in their RV convoy) and attack them all. But they won't.
In contrast to Al Qaeda, Hoh said the U.S. is has not evolved and is still fighting the Al Qaeda of the 1990's. Anyone who has taken their shoes off at an airport can testify to this (we're trying to prevent the past from attacking us again!).
Truly, there is no attainable "victory in Afghanistan and we can't afford the 500,000 troops it would probably take to knock down the Taliban. Meanwhile, Al Qaeda and the Taliban are trying to take over Pakistan…which has nuclear weapons!
Pres. Obama often said in the campaign that Bush took his eye off the ball in Afghanistan when he went to war in Iraq and he was right. The thing is, during that time Afghanistan had no eye on it, Al Qaeda relocated to a more southern climate in Pakistan. Now Pres. Obama turns to Afghanistan and we are fighting the Taliban…who certainly gave aid and comfort to Al Qaeda but were not the actual ones who attacked us on 9/11.
The ball is in Pakistan now and it's radioactive. I sincerely think Pres. Obama's eye should be on it there and elsewhere in the world where Al Qaeda is strong  instead of primarily on Afghanistan.