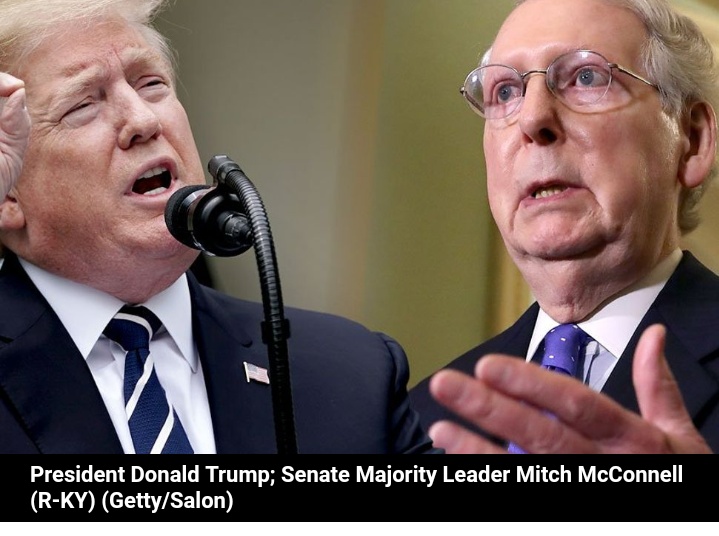 Did Moscow Mitch Give Away The Play?
"McConnell refused to bring a vote on a House-passed election security bill last week that provides "funding to protect our state election systems,"
Who can kill investigations or oversight, quite literally with a wave of his hand? Even when the investigation, or investigations, looks at his own possible criminal malfeasance and abuse of power? Moscow Mitch.
Who can work with people openly – in partnership and for money- who sell to foreign countries the technology and methods used to interfere in electoral processes and social dialogues, the same thing that Paul Manafort is in prison for? You guessed it – Moscow Mitch!
Who can effectively "pardon in advance" his criminal friends and associates, and effortlessly, by denying the Senate its voice? Even Trump could not do that. Moscow Mitch!
Oh, and I thought that McConnell strongly favoured non-interference by the federal government in state electoral process? Wow, they change positions so fast it makes your head spin. I agree though, and I believe that if the federal government has any role in state elections, it should obviously include keeping down outside influence by parties that the state can't reach. But to remove oversight is to install anarchy into our vulnerable and fragile elections. Is McConnell's real play to cover his own tracks, and in the chaos that would ensue after a broken election, sneak off to Moscow (it's actually Rostov, Mitch; and you won't like it,) with billions?
What's the real play? "Crazy Don convinced the "Jobs" to take on every honest sucker in the country. If you're a hustler; lay low, change your name, leave the country. There's a big roust that's long overdue, and the dogs have called "bust ass!""
https://www.salon.com/2019/07/30/what-moscow-mitch-wants-an-election-overrun-by-trolls-and-plunged-into-chaos/