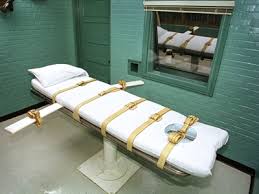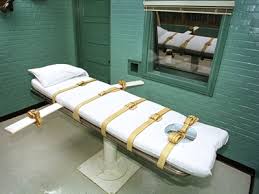 For the last several weeks, the trail of the Boston bomber, Dzhokhar Tsarnaev, the only one of two suspects still living after the manhunt, police battle and capture, has been in the news often.
The guilt phase of the trial is now over, with Dzhokhar having been found guilty of 30 counts against him, including convictions on weapons, bombing, conspiracy, and murder charges. Of the 30 counts, Seventeen of those counts calls for the death penalty. It took nearly 30 minutes for all the charges and verdicts to be read. The sentencing phase of the trial began on April 21.
These bombings were vicious and completely indiscriminate. The bombers didn't give a squat about women, children, elderly or anybody else. They heartlessly and inconspicuously placed two improvised explosive devices, or IEDs, made from a combination of gunpowder from hundreds and hundreds of fireworks, nails and steel ball bearings placed inside a pressure cooker. The bombs were designed to do the maximum about of damage to anybody in the areas where they were placed.
Three people were killed by the two explosions as they were lined along the street near the finish line of the annual Boston Marathon. Krystal Marie Campbell, 29 years old, Lu Lingzi, 23 years old , and Martin Richard, only eight years old. A fourth person was killed, Sean Collier, a security guard for MIT university in Cambridge, MA. He was 27 years old. He was ruthlessly gunned down as he sat in his patrol car.
Two hundred and sixty four people were injured by the explosions and all the shrapnel that resulted. At least sixteen people lost limbs either from the blasts themselves, or as a result of serious wounds caused by flying ball bearings, bbs and carpentry nails,
The defense for Tsarnaev wrapped up last week, in the penalty phase of this trial. It is now in the hands of the prosecution and the jury. Will Dzhokhar get life in prison or be sent to death row, to await execution by lethal injection?
The questions I have, are, should he be put to death for his monstrous crimes? Does he want to be a martyr for radical Islam, or does he want his life to be spared, something he never even considered for his victims. Or, should he spend the rest of his miserable days confined in a small cell, alone, for 23 hours a day, for the rest of his miserable life? Considering the fact that he is a young man, and has many, many days ahead of him, should he get life in prison without parole, that would be worse than a quick, relatively painless death by injection.
Many, many of the victims and survivors do not want to go through appeal trials over and over, that would most likely happen if this creep gets the death penalty.
I say he should rot in prison for many, many years to come. What say you?