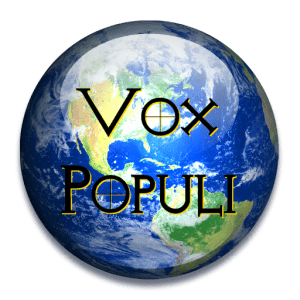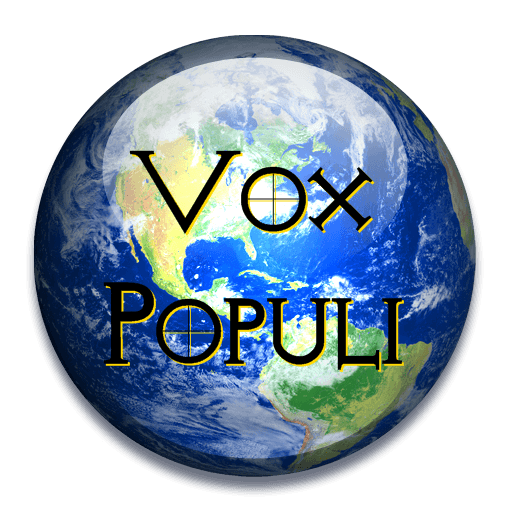 It's Friday so once again we're hosting our weekly live chat on the week's events, Vox Populi!
All PlanetPOV members are invited to join us tonight at 7:00 pm PDT for this always entertaining and enlightening chat.
A special note to our new members, feel free to jump right in the conversation or just read along with it. Vox can feel a bit fast-paced at first but once you become accustomed to it, it's kind of addictive and fun. Comments of any size, no matter how big or small are welcome. Just keep in mind that because of the real time format, sometimes people may say something that comes off the wrong way, just keep that in mind when responding. There are quick tips on the Vox Populi page that you'll find helpful in using and getting the most out of Vox Populi.
If you want to get a sense of the discussions at Vox Populi, we archive each week's edition so members can catch up with them (the conversation also stays on the Vox Populi page for a week), here's a link to a post of last week's Vox Populi (scroll down to the bottom to read from the beginning): http://planetpov.com/2014/05/30/vox-populi-5-30-2014/
To participate, just go to the Vox Populi page at 7:00pm PST or anytime later, the link is located under the Live Events menu item at the top of the page (just hover your cursor over Live Events and the dropdown will show the link for Vox Populi).
For your convenience, Click this link to go directly to the Vox Populi page.
You can also participate through the Vox Populi widget in the sidebar of every page, it will appear shortly before 7:00 pm so just refresh your window and you'll see it.
It's always lively and a great way to connect in real time with your fellow members. Hope to see you then!