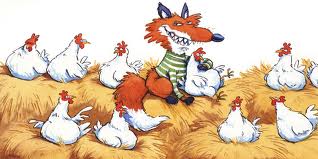 In an attempt to get to the bottom of the Bridgegate scandal, Chris Christie appointed Randy Mastro, his own attorney, to manage an independent investigation which surprisingly has cleared him of any wrongdoing and finds him to be the slimmest and most sexually attractive Governor in the U.S.
What is not widely known is that Christie had also hired his wife, Mary Pat Foster, to do a "Super Independent Investigation".
Following in the footsteps of the Mastro investigation, Foster did not interview any of the principle parties but just used documents and her gut feelings to arrive at her conclusions. PlanetPOV has obtained an early release of the Foster Report that concludes the following:
Chris Christie knew nothing about the lane closures on the George Washington Bridge but knows everything about everything else and would make a great President.
Christie's detractors and those alleging his wrongdoing are involved in the Benghazi cover up.
The real victims in Bridgegate were not the thousands of residents stuck in massive traffic jams, those waiting for emergency vehicles to arrive or those lied to and deceived, the real victims are Chris Christie and his family who had heavily invested in printing up "President Christie" t-shirts.
Christie is really nice. Really, really nice. And that fact comes from documents. Mostly birthday cards he's written to his family.
By commissioning two independent investigation that his lawyer and wife have conducted, Christie has proven beyond any doubt that he is innocent and that he only wants to get to the bottom of this issue.
Hi honey, I've made your favorite pork butt for dinner, with extra butt just the way you like it!
Those closely watching the case are awaiting the "Super Extra Independent Investigation" that his children are conducting.