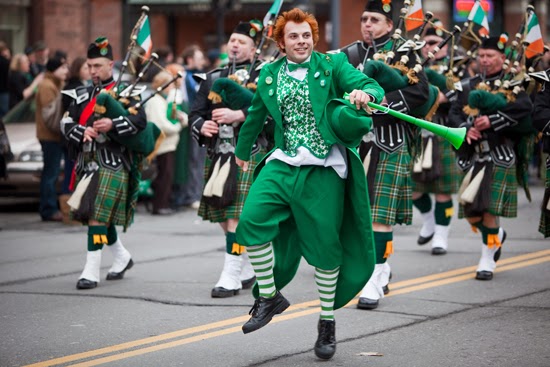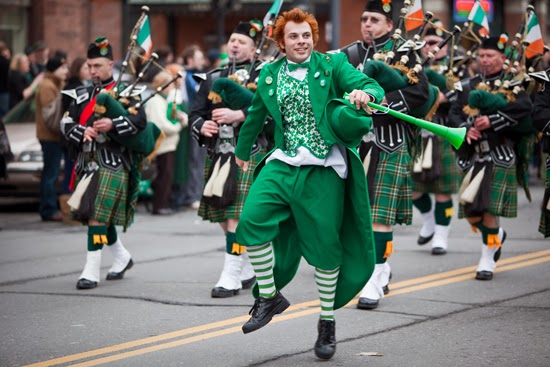 Even though it started as an Irish celebration about religion, nationality, pride and political power, St. Patrick's Day has become a celebration for all Americans. School children happily plan to wear green on this day so they won't get pinched, people of all nationalities and religions meet for drinks, we've got green cupcakes and cookies, even green beer! And everyone's invited to march together in a parade with their fellow Americans of Irish descent…unless you happen to be gay.
We would all be aghast at a 4th of July Parade in the South that restricted black people from openly marching in it due to bigotry but some seem to be far less bothered by the bigotry of St. Patrick's Day parades against those Americans who are gay.
Those supporting gay rights have much to be pleased with in recent years but it doesn't "balance out" public celebrations that continue to reflect hostility and prejudice towards fellow Americans simply because of their sexual preference. The mayors in New York and Boston have declined to participate in the main parades in their cities which still cling to homophobia but other government officials are participating and lending their credibility to them.
To be clear, the policy of these parades is more, "Don't Ask, Don't Tell". You can march in these parades if you're gay (they don't use gaydar screening) but you can't appear to be gay or hold a sign or anything indicating you are gay or support LGBT rights.
Do those perpetuating this bigotry really have no awareness of their Irish heritage here in America,  in the UK and even within Ireland itself? When they were the ones who were treated with prejudice and disdain purely because of who they were when they were born? Do they not know their history about a time when signs and newspaper classifieds said things like, "Help Wanted – No Irish Need Apply"?
According to Wikipedia, in the 19th Century:
[The Irish] were often called "white Negroes." Throughout Britain and the US, newspaper illustrations and hand drawings depicted a prehistoric "ape-like image" of Irish faces to bolster evolutionary racist claims that the Irish people were an "inferior race" as compared to Anglo-Saxons.

===

British Prime Minister Benjamin Disraeli stated publicly, "The Irish hate our order, our civilization, our enterprising industry, our pure religion. This wild, reckless, indolent, uncertain and superstitious race have no sympathy with the English character. Their ideal of human felicity is an alternation of clannish broils and coarse idolatry. Their history describes an unbroken circle of bigotry and blood."
http://en.wikipedia.org/wiki/Anti-Irish_sentiment
Those who are Irish have much in common with gays when it comes to being demonized and oppressed so it is morally wrong to mostly escape being the target of prejudice then turn around and practice the same kind of prejudice towards others.
Those who use being Catholic as an excuse to act prejudicial towards gays should exhibit a bit more genuine commitment to their religion (I don't remember Jesus saying, "The haters shall inherit the Earth") by listening to Pope Francis whose view on gays was to say, "Who am I to judge?"
On a day when some of these same homophobes who are marching in their "No Gays Need Apply" parades will be dressed in brightly colored clothes, descend on bars in droves getting drunk and hanging all over other men then possibly end up on their knees in a toilet stall, they are hardly in a position to judge others on their behavior as being socially undesirable.