Just in time for the end of the 2012 election PlanetPOV presents the new Periodic Table of Dangerous Elements. There are plenty of new infamous characters added but there are still many golden oldies on the table.  Two Willard Mitt Romney elements were added for the real RMoney that hates almost half of America and one for the Moderate Mittens that was unveiled during the debates.  Some more notorious international figures were added as well.  Pick out your favorite villains to revile and despise.
Click on the PTODE image to enlarge.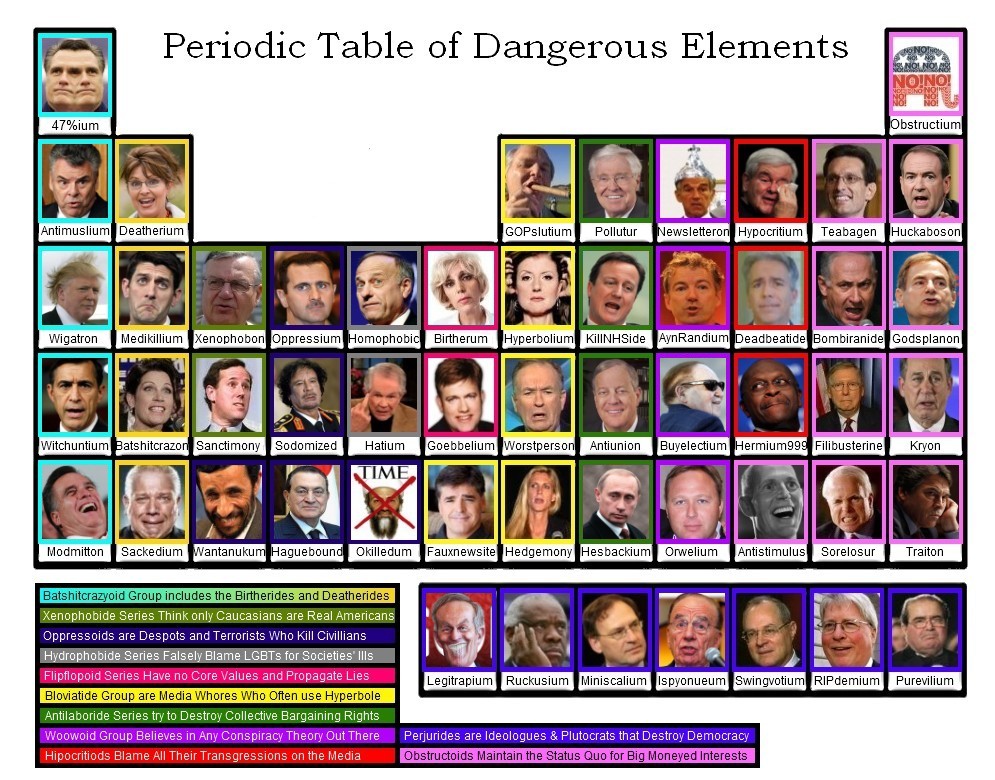 If anyone has any recommendations for changes or additions I'm always open to suggestions.