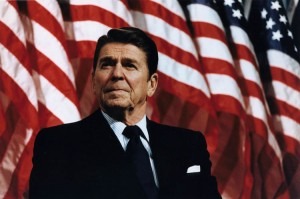 This is a post I periodically re-post about once a year especially before elections.  It is the case against conservatism but if you hold a mirror to it, it's also a case for progressivism   I try to add to the list to keep it current and ask people to add their thoughts.
The election a week away will decided the direction we go in as a country.  Are we going to continue to progress under President Obama and at least a Democratic Senate or are we going the reactionary and hate filled teabagger route.  Ironically outside the American bubble no democratic nation would ever vote for the current extreme brand of the GOP.  But in the case of the US many people think this election is white America's last stand.
Conservatives wanted to stay loyal to England.
Conservatives wanted to make President a life-long appointment.
Conservatives fought against bringing in slave-free states without slave-holding states.
Conservatives fought for the 5/8 rule that counted slaves.
Conservatives fought for secession from the Union because they wanted to keep slaves.
Conservatives fought against woman's suffrage movement.
Conservatives fought for prohibition.
Conservatives want to conserve everything but the environment, natural resources and energy.
Conservatives think science should be driven by ideological not that science should be used to make policy.
Conservatives wanted to keep us out of WWI and WWII and lied us into war in Iraq.
Conservatives created Jim Crow laws.
Conservatives terrorized African Americans by lynching thousands.
Conservatives fought against integration.
Conservatives put up "whites only" signs.
Conservatives fought against the civil rights act.
Conservatives wanted to stay in Vietnam but not serve in Vietnam like Romney.
Conservatives don't believe in the separation of church and state.
Conservatives believe in torture and keeping Gitmo open.
Conservatives eliminated state-run asylums and put those with mental health problems out in the street.
Conservatives do not believe in organized labor and fight to break unions.
Conservatives brought you homelessness and huge deficits.
Conservatives back corporations and big business by giving them all the tax cuts and tax loopholes.
Conservatives eliminated most welfare for people but support corporate welfare.
Conservatives want to keep gay Americans 2nd class citizens by denying them the same rights the rest of us enjoy.
Conservatives deny Global Climate Change and fight ANY environmental legislation.
Conservatives fought against Social Security, Medicare and Medicaid.
Conservatives are still fighting against the ACA even after the SCOTUS deemed it constitutional.
Conservatives before 9/11 demoted the director of counter terrorism to a non-cabinet position.
Conservatives gave us the Patriot Act.
Conservatives only represent the interests of rich white men and corporations.
Conservatives think corporations are people but only want to represent real people who agree with them.
Conservatives want higher standards in schools but do not want to build new schools or pay teachers what they deserve.
Conservatives want to teach Intelligent Design in schools instead of the scientific theory of evolution.
Conservatives want to end Roe v. Wade even in cases of rape, incest and the life of the mother.
Conservatives are so radical now they want to make contraception illegal with personhood bills.
Conservatives deregulating Wall Street was responsible for the worst financial crisis since 1929.
Conservatives believe we are a Christian nation want religion imposed into all aspects of your life.
Conservatives advocate going back to the Gold Standard which was responsible for making the Depression worse.
Conservatives want to privatize Social Security, voucherize Medicare and drastically cut Medicaid.
Conservatives put party ahead of country and tried to do anything they could to make Obama fail.
Conservatives fought against the creation of the Consumer Financial Protection Bureau and would not confirm director.
Conservatives want to halt any recovery by slashing the budget while making the Bush tax cuts permanent.
Conservatives want to end the EPA, the Department of Education and other essential government agencies.
Conservatives want to increase military spending when one war has ended and the other is ending.
Conservatives presidents always create bigger budget deficits because they refuse to raise revenue.
Conservatives failed to cooperate on the grand bargain and caused America's credit rating to drop.
Conservatives are against comprehensive immigration reform and favor unserious solutions like self deportation. 
Conservatives fought against ending DADT.
Conservatives fought against the START treaty when they use to be for it.
Conservatives defeated the DREAM act.
Conservatives are against same sex marriage.
Conservatives want to bomb Iran even before they create nuclear weapons.
Conservatives in the GOPTEA House at taxpayers' expense are still defending DOMA in court.
Conservatives would have let two thirds of the American auto industry go bankrupt.
Conservatives want to privatize everything including FEMA.
Conservatives stifled the union movement and since then wage disparity has gone back to pre-Great Depression levels.
No wonder Romney dove to the center during the debates and afterward because he knows what a failure conservatives have been as well.  He knows America does not want to privatize Social Security, voucherize Medicare, gut Medicaid and overturn Roe v. Wade so he now sounds like a moderate Republican who will not touch the extremely popular programs given to us by the Democratic Party.  Romney even knows that Obamacare will work because he implemented an inferior form of it on the state level and it is still relatively successful.  So when you cast your vote think about how right wing Republicans will try to undo this progress and how Democrats will try to build on it.  Do not forget for a moment that the Reagan 'greed is good' reign of terror will continue if Romney somehow wins this election.  No Romney, conservatism isn't working and it never did.
So before you vote think about this question.
What have Conservatives EVER done that benefited America?