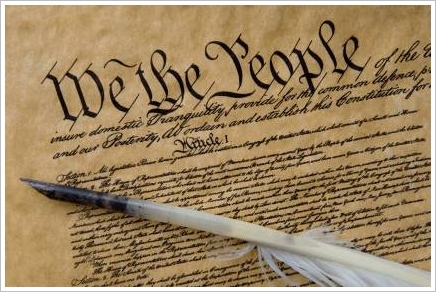 President Obama has just officially launched his petition page, "We The People" which allows citizens to post petitions and solicit signatures. The petitions which gather 5,000 signatures in 30 days will be officially reviewed and considered and receive an official response.
So far, PatsyT has already been involved in putting up one petition, "End Taxpayer Subsidies For Nuclear Reactors" (if you haven't yet, you can sign that petition by clicking here)
This threshold of 5,000 signatures may increase as time goes by, making it more difficult to qualify a petition so we'd like to move forward this week with posting petitions that reflect our membership's proposals and concerns.
Of the open petitions that are there now, a number are from people who don't realize that The President can't unilaterally decide issues that Congress has power over and then there are the numerous "Legalize Pot" and "Admit there are UFOs" ones. There are not many proposals that are doable solely by the Executive Branch. So with regards to the petitions PlanetPOV initiates, we would like to limit them to ones that can be acted upon and brought to fruition solely by the Executive Branch.
The first of two topics which have already been discussed at The Planet is urging the Department of Justice to investigate and where possible, take action against the plethora of voter suppression laws being put into place in a variety of states by Republican legislatures and Republican Governors.
The second topic is urging Pres. Obama to aggressively press the Federal Housing Finance Agency, a government entity that oversees Freddie Mac and Fannie Mae, to implement an economic stimulus proposal that President Obama has already presented, that of having Freddie Mac and Fannie Mae revise all of the mortgages they hold to bring down their rates to the current 4% rate. This will immediately provide millions of homeowners with hundreds of dollars of extra cash each month, stem foreclosures and be a massive stimulus to the economy…all without needing Congress' approval.
Please let us know your thoughts on supporting these two proposals and if there are any other proposals you would like to see presented to President Obama (again, which he can act upon independently, without Congress required to pass legislation…because that just won't happen).
Once we submit our petitions, we will need your help, activism and networking to get the signatures necessary to qualify them for consideration. Ongoing use of Twitter, Facebook, emails and posts and comments on other blogs to promote these petitions during their 30 days would be very needed and appreciated.
PlanetPOV is a rather successful public think tank, the ideas and suggestions that develop here are pretty well thought out and considered. We have a unique opportunity now to have the Obama Administration actually review and consider proposals and agendas that the real people here, living in the real world, want our President to act on so let's take advantage of this great opportunity!
Thanks!