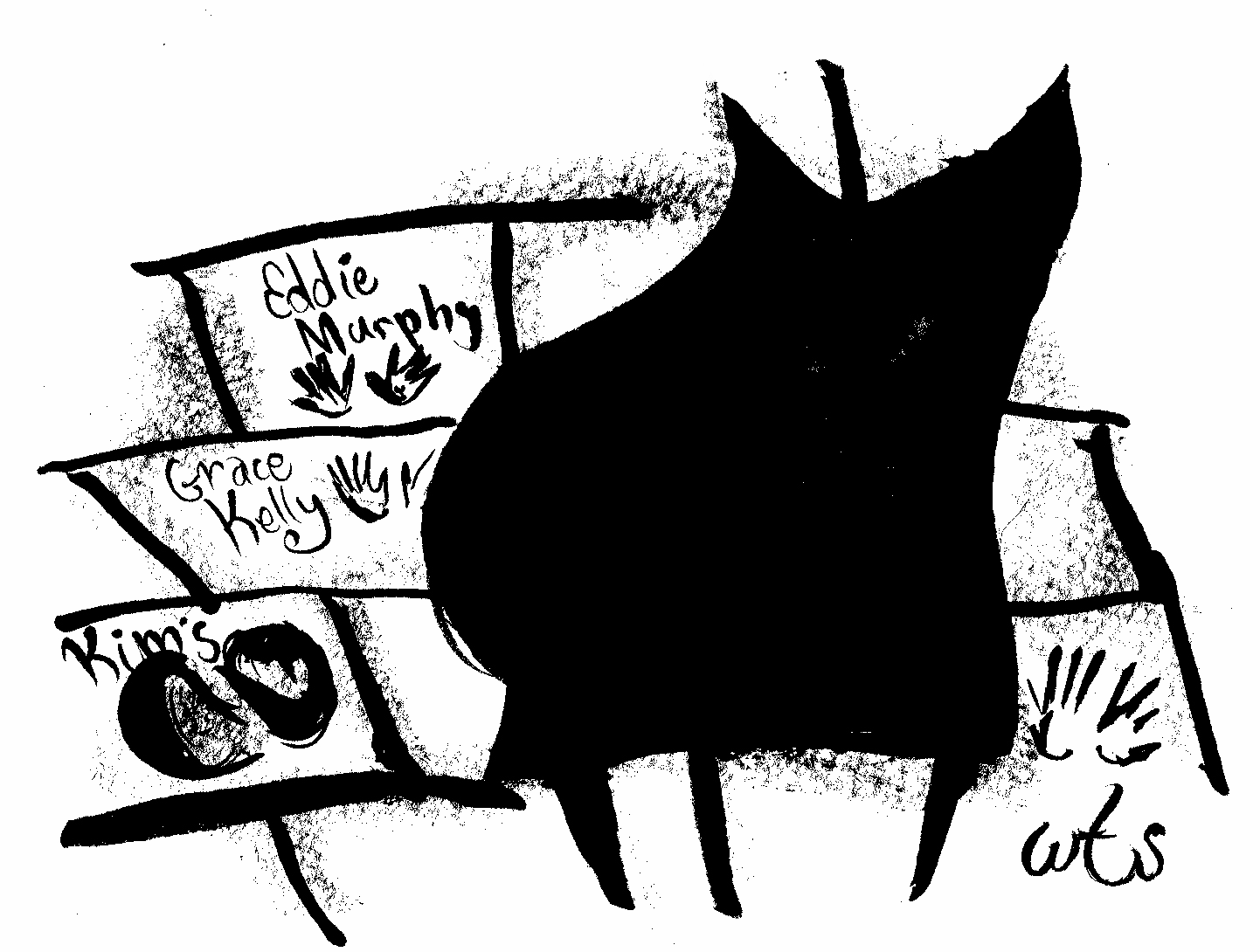 Unless you've been living on another planet recently, you're surely aware of the phenomenon that is Kim Kardashian's butt! We caught up with it outside Grauman's Chinese Theater, just after making a fresh imprint on Hollywood Boulevard, and it agreed to sit down with us and tell us what it's like to be one of today's hottest stars.
wts: It's so great to finally get to meet you, face to…..it's so great to finally get to meet you!
kkb:  The pleasure is all yours!
wts: Indeed! You've become so BIG recently!
– Yes, isn't it great? I owe it all to my fans!
– what I mean is, you've become, uh, really big!
– yeah…? What are you trying to say?
– well, what I mean is, is there such a thing as becoming too big?
– Gosh, I guess I never thought about it that way! I'd have to say no. I like to think I'll just keep getting bigger and bigger!
– I imagine you will! I notice you've come all by yourself to this interview. May I ask, where's the rest of you?
– you mean "ROK"? That's what I call her, it stands for "rest of Kim". She's been a little difficult, lately. It's become clear that I'm what everyone wants to see, and frankly, she's pretty jealous. She doesn't like standing in my shadow!
– I see. So is it kind of like Michael Jackson? You know, how he got so much bigger than his brothers?
– Yeah, maybe. I never thought about it. But I loooove Michael! I practice all his moves. You should see me moonwalk!
– I certainly should! Tell me, as one of the world's most popular celebrity body parts, how do you feel about your chief rivals? For instance, what do you think of Katy Perry's boobs?
– Oh, please! Don't get me started on those! Talk about trying too hard! Always so flashy, anything for attention. I like to think I'm above all that.
– A butt above boobs, huh? That's an interesting perspective.
– Well, on second thought, maybe that's not the best way to put it. We're just in different places.
– You mean in your careers?
– No, just different places. I'll leave it at that.
– Gotcha. Look, I know this might be a sore subject for you, but…
– You're going to ask me about the sex tape, aren't you? I knew it!
– Just a few words….
– Look, I'm really trying to put that behind me. All that overexposure! It really left me badly burned!
– I understand. You were the butt of a lot of jokes for a while.
– Hey, watch it!
– So what would you like to talk about? Any interesting new projects in the works?
– Are you kidding? These days I've been working my….working my…..uh, I don't know how to finish this sentence.
– You mean you've been really busy, right?
– Exactly! Ever since the Huffington Post set up a whole feature page about me, I'm in more demand than ever! People want to know who applies my dresses, what beaches I've been plopping down on, you name it! So I'm working on my newest reality show, "The Ins and Outs of Kim's Butt". And I'm starring in a superhero movie that comes out next year!
– Wow, you are busy! Tell me more about the film!
– I'm not supposed to say much, but I will tell you that I'm a super-powered heroine from the moon! I have to stop asteroids from smacking against the earth. I don't know where they get these crazy ideas, tee hee!
– It sounds like it was made for you!
– You think so? It's going to be a lot of fun! But you have to see it on the big screen! And in 3-D!
– Well, you certainly lead a full life, KK's Butt! Thanks so much for your time. Any last words for your fans?
– Just keep watchin', folks!
– Don't worry; we will!