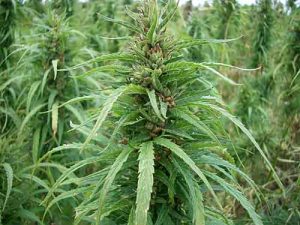 ….
I went to the sheriff asking what the 9-1-1 call was about. Sure enough, after Andy's "expose," came out, Bill's neighbour completely freaked out and called the Sheriff's. They sent a boat out in the middle of the night and picked her up and took her off the island. She was hospitalized with severe anxiety attacks. Oh, this story just couldn't get any weirder. I couldn't get any answers from the cops.
Finally, weeks later, the woman's attorney called me. She was out of the hospital and in hiding. He wouldn't tell me where. He didn't want to tell me details himself, but he told me where to find the "real story." He told me there was a file in the county offices I needed to peruse. He pointed out a disposition that had been taken that was in the file I needed to look for. I made a public records request with the county prosecuting attorney. The PA was only too eager to respond. I sat down in an office in the county courthouse. They literally plopped two of those giant cardboard filing boxes on the table.
In that dark room in a corner of the courthouse was tucked away an explosive story. This is a little game public officials will play sometimes. They know of a big story that they want you to write about, but they want to make you dig it up. They might drop hints, they might try to steer you in the right direction, but they really want you to do your own job. I realized this was one of those times. Lots of people were giving me hints and clues, but they wanted me to dig it up myself.
What I discovered in that file was that the Seattle Times, the Seattle P-I had fucked up … badly. It took me two full days of plowing through those cardboard boxes to gather all the information.
I found the search warrants, the court documents charging all the defendants, and the 30-page disposition made by Bill's neighbour. With an attorney present, she made a disposition to the prosecuting attorney weeks earlier over the course of several hours. It was dynamite stuff. Yes, the logger who hated Bill had talked to her about dope being grown on Bill's property. She told the logger Bill had dozens and dozens of plants. The logger told her she needed to tell the cops. The cops called her. The logger made a point of it to have the cops call her. She told them there was dope on Bill's property.
But, on the search warrant, it was mentioned that three people who lived on the island had seen dope being grown on Bill's property, not just one. I filed that away under, "hmmmm…"
There was stuff in that file that Bill and a buddy had quickly dug up his plants when the drug bust was going down, and tossed them down a ravine. Witnesses had told the cops that Bill was the guy who was transporting the dope off-island in his dope. Not just his dope, but everyone's dope. Pounds and pounds of dope going directly into the local schools.
The disposition drifted into the realm of the unreal. After the drug bust went down, Bill started showing up at his neighbour's house, asking her to recant what she had told the police, to finger the logger as setting him up. Suddenly, weird incidents of vandalism started happening on her property. Her plants were dug up. Windows broken. Acid poured onto her garden. A hole punched in her water catchment system. Dozens of incidents of vandalism. Everyone on the island started giving her the silent treatment. She would say "hello," and get nothing but icy stares back. There was a kind of farmer's market on the island. People stopped buying stuff from her garden. They also wouldn't sell to her went she tried to buy their wares. This went on for months.
The worst of it was she tried to sell her little cabin, but a couple of prospective owners showed up to look at it, but were scared off by the locals. They were told "we don't want you here," and "trust us, you don't want to be buying this house." So, she was trying to leave, but that wasn't good enough for the island. They wanted to keep her around. So they could keep tormenting her.
And Bill just kept asking her to recant. Finally, she cracked. She said she would change her story, yes, the logger told her to lie. It wasn't good enough for Bill.
Bill forced her to attend a meeting of the island. There were people guarding the door at a local community center (basically a bland little building). The entire island showed up. They passed around a "truth rock." Bill's neighbour was handed a "truth rock" and in front of the entire island she said she lied about seeing pot growing on Bill's property.
Then and only then did the vandalism stop. Because she had told them exactly everything they wanted to hear.
What I had stumbled onto wasn't a drug running ring; it was some kind of freaky quasi-cult, and the island itself, the community, was the deity. They had chased off all the old-timers and had spent two years psychologically and emotionally torturing this poor woman because she dared to "go against the will of the island." All I could think of was this bad '70s horror flick called "The Wicker Man."
I spent a good 10 hours locked in that room going through those files. After I was done, I got ahold of the woman's lawyer. He confirmed everything in the file. He told me that yes, she was psychologically tortured. Yes, they would not allow her to leave, not until they were done with her. She was in hiding. She didn't want her location disclosed. She didn't want to talk to me or anyone from our county ever again. I got a hold of one of the people who tried to buy her house. Yes, people scared them off, he confirmed.
I talked to the prosecuting attorney. He told me they were forwarding all this information to a grand jury for them to decide if charges of witness tampering and intimidation should be filed.
At this point, Bill would no longer speak to me. But, I did get a call from the unofficial "mayor" of the island, demanding that I not write the story. I told him all about how she claimed she was harassed and intimidated by the islanders for two years until she changed her story. All lies, he said. The cops were the ones intimidating her. We talked about the night in the community center. The "mayor" called it a beautiful ceremony. I told him she called it a terrifying experience. All lies, he said. I pointed out her statements about intimidation were made under oath, with her attorney in the room. All the islanders had was hearsay, about what really happened on the porch of the woman's house between her and the old logger. The sworn disposition was all lies, he kept insisting. The hearsay was all fact, the sworn disposition was all lies. By the end of the interview, all we were doing was arguing. It wasn't even an interview anymore.
The thing that bothered me the most was that they wouldn't even let her leave. She was trying to get away, but they wouldn't let her, not until she gave them everything they wanted. Not until they broke her. It was really sick.
I was working late on the story when the phone rang. I was the only one in the office. "You're making a big mistake [click]," was all the voice said. It wasn't Bill or the "mayor." To this day, I don't know who it was. That was spooky. I found myself looking out the window at the cars in the parking lot. I took some side streets home. My editor told me she got a call at home that night identical to the one at the office (Her number was listed, mine wasn't.). We filed a report with the cops, added a line into the story about these phone calls.
I wrote the longest story I ever wrote — about 160 column inches, which is roughly 5,000 words. It took me two days to write it. My editor and I spent several hours editing it. We focused very strongly on the fact that the cops had statements from three witnesses, not just Bill's neighbour, that Bill was growing dope. Even if she had never talked to the cops, there still would've been a search warrant for Bill's property.
Of course, there were a hue and cry from the "island." The "mayor" called me back and yelled at me for two hours, literally sputtering his words at the end. Everything Bill's neighbour said was a lie … except for the logger telling her to lie about pot on Bill's property. That and only that was the truth. In all other aspects, she was a bald-faced liar. It was a huge weight off my shoulders. The real story finally got out. The Times and P-I both picked up our story, at least the part about the grand jury looking into witness intimidation and harassment, but they didn't play it up nearly as big as they had a couple of months earlier when they jumped all over the "shiny object" to begin with.
A reporter from the L.A. Times called me. It turns out he was vacationing in our area and was intrigued by my article. He wanted to do one himself on this odd island community.
His article came out a couple of months later. It was in the L.A. Times Sunday Magazine. He quoted me calling the island a "cult." I cringed a bit at that, and wished I had picked my words more carefully. What I wish I had said in hindsight is that the island community exhibits a lot of "cult-like" behaviour. The pressure, the group intimidation, the silent treatment, forcing people to "confess" in front of the entire group — all cult behaviour, similar to Scientology tactics. The pot growing basically funded this "cult." It allowed people to live in this isolated bubble where they made all their own rules and shut out the real world. It wasn't a criminal enterprise as much as it was some kind of weird cult.
The guy spent two days on the island. He was initially invited out to the island, but after a couple of days was asked to leave. His article started out painting the island as a bucolic place, but it got darker and darker as it went on, as the paranoia and suspicion of the islanders became more apparent. They welcomed him with open arms, but when he asked too many questions about the "truth rock" night in the community center, he was met with glares and cold shoulders and finally told he was no longer welcome. It was a fair article. Fairer than what I could've written by that point. The guy eventually won a Pulitzer prize, not for that article, but for another one.
The upshot of it was, it took roughly 2 1/2 years, but the real story got out, and the major media missed it, because I guess it wasn't sexy enough. Cops setting up an innocent man. Sexy. Neighbours slowly intimidating a witness to tell them what they wanted to hear. Not so sexy. They so missed the real story, because frankly, it took too much work to find it.
In the end, there was no grand jury indictment. They didn't have enough evidence for an intimidation indictment. The island's "citizen council" took a vote that I was to be banned from the island for life (oh, the humanity!). The PA actually told me that was illegal, but whatever. It wasn't safe for me to go there anyway. I never knew what happened to Bill's neighbour. I heard she completely left the state. The old crusty logger died about a year or two later. The kids in the high schools were still smoking dope, but it wasn't coming from that island. My favourite outcome: Stephen Glass, who had written about Andy and his anti-DARE campaign, was fired by the New Republic for fabricating facts … in particular they focused on his DARE article. Then they made a movie called "Shattered Glass" about his fall from grace. Andy's newsletter died. He wrote a series of stories about how a child molester's rights were being violated. This guy was lying left, right and centre about how he was set up by the cops and Andy printed it all. The guy was convicted and got 10 years in prison.
It turns out Andy's main financial benefactor was friends with the children's mother and that was the end of Andy's anti-cop newsletter.
The REAL story on this island was the guy with the seven plants. He was wrongly convicted. About a year after my expose about the island came out, the state Supreme Court overturned this guy's conviction, saying the cops violated his rights by "accidentally" wandering 400 yards off the property they were supposed to be searching. It was a banner headline on the front page when he won. The Seattle Times and P-I ignored it. Andy, who cared so much about defendant's rights, never wrote about it. The guy ended up suing the county for wrongful arrest and legal costs and won a big settlement.
Here's what I came to believe about this story:
I don't think Bill was necessarily a bad or evil guy, but he was ill and obsessed. He just HAD to prove that the old logger set him up, and he went to extreme lengths, including haranguing and pressuring his neighbour for years, to prove his case.
I don't believe the island was really a giant drug running operation as much as it had morphed into a kind of quasi-cult … at least they acted like a cult. The pot basically just gave people on the island a means to continue their lifestyle. I believe most of the people on the island were involved with or benefited from the dope operation.
I don't know or really care if Bill was growing dope or not. To me, that was beside the point. It was the behaviour of the island community toward his neighbour after the drug bust that mattered. I don't know to this day if the logger set Bill up. Like I said, it was plausible. But, there was simply no proof of a set-up, and in fact, there was a lot of evidence to the contrary.
Even if Bill was set up by the logger, the logger failed. He missed the target. I really don't believe Bill was a victim. Remember, Bill was never arrested, never spent a night in jail, didn't have to post bail, didn't have to go to court, never had to go before a judge, didn't have to hire a lawyer. He had no "name to clear." His name simply showed up on a search warrant, rightly or wrongly, but he made it out like he had been rotting in a jail cell for 10 years because of some grave injustice. He played up his "victimhood," plenty to media, but in the end, he was mostly a victim of his own obsessions. And it wasn't good enough that he got a "confession" out of his neighbour. He just had to make her "confess" to the entire community. Then, he just had to make her "confess" to a pseudo-journalist. He just kept ratcheting up the "confession." Frankly, I think he was lucky he didn't go to jail for witness intimidation.
It was a story that had to deal with for the better part of three years, a story that completely consumed me for a few weeks. A story that a lot of venues got dead wrong. Because they were too busy chasing after the sexy, shiny object, and didn't go looking for the real story. The next time the media drives you nuts, remember they're under deadline, they're under pressure to find something "shiny."
They're probably overworked and working in an understaffed environment. The days of real digging, real journalism, are dying out, I fear.