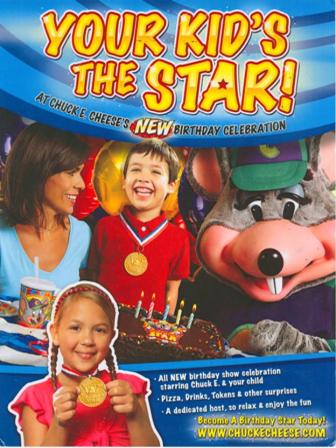 Hey Kids! Did you get your Super User badge yet? You can redeem your Networker tickets for cheap plastic toys at the Redemption Booth!!! And you can earn more tickets playing Whack A Troll!!! Weeeeeeeeee!!!! Blogging time is fun time!!!
Have you checked out HuffPo's new comment system upgrade? If you haven't, just imagine the arcade at a miniature golf course and you'll get the idea.
That's not to say that they didn't make some improvements. As many of us suggested a long time ago, they are providing a structure of community moderating which is a good thing.  Still,  HuffPo has been morphing into a neon-flashing, distraction littered,  Chuck E. Cheese-styled "playground" for some time and it has all now come to fruition.
Badges and colors and categories are applied to users. The fanning led to a class system and cliques over there but this latest application of a variety classes, IMO, turns HuffPo into even more of a  High School  campus than before. IMO, it trivializes so much about blogging and sets up fertile ground for a greater degree of cliques and egos.
BTW, if you link to their Facebook page, you get your comments highlighted in purple! So, if you are a troll with only hate to offer, as long as you help HuffPo's bottom line by linking to their Facebook page, your comment is highlighted and a reasoned comment from a good blogger isn't.
What a circus HP has become, a parody of itself. Instead of the site encouraging discussion on issues, it continues to make the focus on the social standing and relations of its bloggers.
I think HP learned very well that many people there are addicted to the Chuck E. Cheese aspect of getting "tickets" and "points", they love accumulating "fans".  Some people over there are more interested in getting more fans than any issue that could be discussed. So this latest cornucopia of badges will be, IMO, a goldmine for HP in addicting many of the same people and more to competing on who can get the coolest badges. And if that's not what blogging's about, my name isn't Dave or Buster.
As for me, I think blogging should be about substantive conversations on issues that matter. I don't think that elevating some bloggers above others is Progressive, constructive or mature. I don't think that turning blogging into a game of Skee-Ball where you can win badges is a step forward.
For me, when it comes to blogging, I don't need no stinkin' badges.