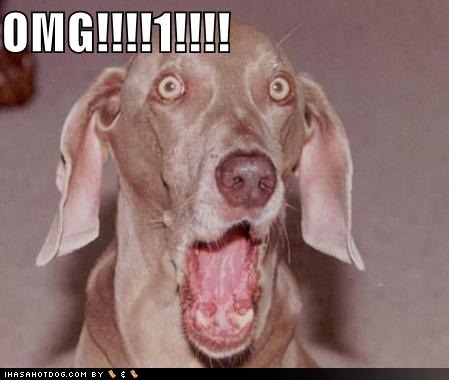 The idea that a man could con the CIA, the DOD and the DHS into believing there were hidden codes being transmitted via broadcasts on Al Jazeera in order to coordinate terrorist attacks on the United States is not only laughable, but it's actually the kind of thing you'd expect to see on Comedy Central. In fact such a story would be even more hilarious if the Homeland Security Advisory System was effected by this man's lies and thus kept the country in a state of fear while he runs off with tax payer's money. I daresay it would be a blockbuster at the box office!
You know what else is funny? That very thing happened!
An article in Playboy tells how a compulsive liar and conman actually pulled the wool over the eyes of the Pentagon, the CIA and the DHS. As if the Bush Administration wasn't a joke already!
Back in 2003, just before the terror alert caused by Montgomery's technology, eTreppid held a Christmas party in a ballroom at the Atlantis Casino in Reno. Employees gathered at round tables to dine and drink. Even a CIA man showed up, a lanky fellow wearing a button-down shirt with an oxford collar. By the end of the night, employees noticed Montgomery and eTreppid chief executive Warren Trepp talking closely. A photo snapped by an employee shows Montgomery with his jacket off and a Christmas ribbon wrapped around his head like a turban with a rose tucked into it. He was hugging Trepp, who sobbed into his shoulder. The festivities were a rare break for Montgomery, who had been busy churning out terrorist target coordinates for the CIA.On Sunday, January 4, 2004 a British Airways flight out of Heathrow was delayed for hours for security reasons, and FBI agents demanded that hotels in Vegas turn over their guest lists. It was also the day a top CIA official flew to the eTreppid office in Reno. There, on eTreppid letterhead, the CIA official promised the company's name would not be revealed and that the government would not "unilaterally use or otherwise take" Montgomery's Al Jazeera technology.

Back in Washington, few insiders in government knew where the intelligence was coming from. Aside from Tenet and a select few, no one was told about eTreppid's Al Jazeera finds. Even veteran intelligence operatives within the CIA could only wonder. "These guys were trying to hide it like it was some little treasure," one former counterterrorist official told me.

The reason the whole thing worked was because Montgomery's CIA contact was with the agency's Directorate of Science and Technology. That's the whiz-bang branch of the intelligence service, where employees make and break codes, design disguises and figure out the latest gadgets. S&T was eventually ordered by CIA brass to reveal its source to small groups from other parts of the agency. And when some experienced officers heard about it, they couldn't believe it. One former counterterrorism official remembers the briefing: "They found encoded location data for previous and future threat locations on these Al Jazeera tapes," he says. "It got so emotional. We were fucking livid. I was told to shut up. I was saying, 'This is crazy. This is embarrassing.' They claimed they were breaking the code, getting latitude and longitude, and Al Qaeda operatives were decoding it. They were coming up with airports and everything, and we were just saying, 'You know, this is horseshit!'?" Another former officer, who has decades of experience, says, "We were told that, like magic, these guys were able to exploit this Al Jazeera stuff and come up with bar codes, and these bar codes translated to numbers and letters that gave them target locations. I thought it was total bullshit."

The federal government was acting on the Al Jazeera claims without even understanding how Montgomery found his coordinates. "I said, 'Give us the algorithms that allowed you to come up with this stuff.' They wouldn't even do that," says the first officer. "And I was screaming, 'You gave these people fucking money?'"

A former CIA official went through the scenario with me and explained why sanity finally won out. First, Montgomery never explained how he was finding and interpreting the bar codes. How could one scientist find the codes when no one else could? More implausibly, the scheme required Al Jazeera's complicity. At the very least, a technician at the network would have to inject the codes into video broadcasts, and every terrorist operative would need some sort of decoding device. What would be the advantage of this method of transmission?

A branch of the French intelligence services helped convince the Americans that the bar codes were fake. The CIA and the French commissioned a technology company to locate or re-create codes in the Al Jazeera transmission. They found definitively that what Montgomery claimed was there was not. Quietly, as far as the CIA was concerned, the case was closed. The agency turned the matter over to the counterintelligence side to see where it had gone wrong.
Talking Points Memo actually did some background research on some of the events covered in the Playboy article.
Check out this New York Times article from the time, which reported that the decision to raise the threat level "came after intense consultations over the weekend among intelligence agencies, which had picked up recent talk among extremists about some unspecified but spectacular attack."

But even after the CIA abandoned Montgomery, he appears to have convinced other agencies that his decoding technology was legit. He inked a $3 million research contract with the Air Force in January of this year. An official explained to Playboy, "We were just looking at [software] to see if there was anything there."

TPMmuckraker covered bribery allegations made by Montgomery against Nevada Gov. Jim Gibbons back in 2007. The FBI ultimately cleared the governor of wrongdoing.
Anyone who wants to have the humorous story this Holiday Season needs to read the full article.