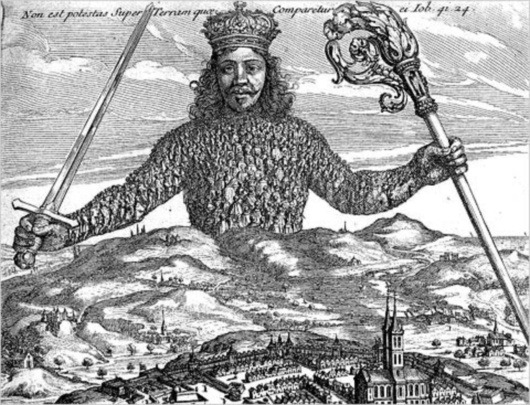 The American people still support the president's decision to send more troops to Afghanistan even if they do not support the war.  My take is that Americans want a "strong" president like Hobbes' Leviathan.
In a recent CNN poll the results are somewhat contradictory on the surface at least.
"Respondents were asked: "Do you favor or oppose the U.S. war in Afghanistan?" Here the answer is that only 43% favor the war, and 55% oppose it."
But another question: "Regardless of how you feel about the war in general, do you favor or oppose President Obama's plan to send about 30,000 more U.S. troops to Afghanistan in an attempt to stabilize the situation there?" Here it becomes 59% in favor, to 39% against."
Americans whether we like it or not love the appearance of strength especially in their executive.  Yes it's part of being mentally lazy but on questions of national security, at least until proven wrong, most Americans give the executive the benefit of the doubt.
Of course over at Huffy the outrage de jour is the fact that detainees in Gitmo will probably be there most of next year.  Again our progressive reactionary friends instead of seeing this coming are reacting like this is another sell out from President Obama.  The president definitely underestimated the legal mess that Bush made at Gitmo.  Furthermore there were some missteps in the beginnings with WH counsel.  However Congress has been the main culprit in slowing the pace of trials and closing of Gitmo.  The delay in closing Gitmo has much more to do with the party of NO, because they want to use it's closing to scare most Americans because they have so little to offer in 2100. While conservdems are grandstanding to get reelected in more conservative districts and states.
On the domestic front this is why I think in the end Americans will give Obama credit or blame on healthcare reform.   Healthcare reform does not need to be a monumental success but it cannot be a total failure either.   That's why for the life of me I cannot figure out why Dems are holding back implementation so long.
The president has so many gambits occurring at once that's why I truly laugh when people say he's not a strong and a timid leader.  The last president in many of our lifetime's to put so much on the line at the same time was LBJ.