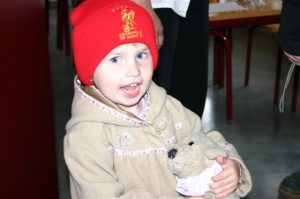 The model train, the stuffed toy, the Erector Set, the pair of skates, the doll house, a book, the board game………. and the all time favorite: the Cardboard Box.
Christmas time brings back the childhood memories in many of our favorite toys of our youth.
One of the joys for many now is watching a child playing with a toy and observing them and their imagination at play or, the best,  the privilege of being asked to help and play with the new toy.
My sister found a piece of string off the wrapping of a gift one year and pulled it around, using it a leash, for her new imaginary puppy.  She did this for months and we still chuckle about it. Most paydays my mother would buy my sisters and I a "Little Golden Book"and we all became avid readers and that memory is still talked about by my sister and I.
Did you have a favorite toy that captured your imagination and you played with for years?  Did you receive a gift that turned into a hobby, an avocation or a vocation? A chemistry set to a chemist, a bird book to a "birder", tap shoes to a dancer, an Erector Set to an engineer……?
Do you have a child, grandchild that plays with a toy that is older than 3 days? Or has developed an interest from that toy?  A paint set to a lover of art?
Or a string and imaginary dog in to dog trainer?  lol
Do not let this memory limit itself to Christmas, use that ample imagination of a child.
During this time of year, let's take a few moments away from politics, war and our personal problems and share some smiles with each other.
Happy Holidays!