One of the GOP's most diabolical tricks is to dumb down any debate in effect making it's orthodox right wingers believe that any government system that a high school dropout cannot understand is too complex a solution for American's problems. So they love to put up these complicated looking flowcharts showing how all complex solutions are bad.  After all the GOP thinks the solution to every domestic that involves money requires only tax cuts and deregulation.  The US healthcare system is about 1/6th of our multi-trillion dollar economy and there are no overly simplistic solutions.  "The New Republic" did a great job countering the illogical Republican argument by developing their own flowchart showing how complex our current disaster of a healthcare system is.
Worst of all again conservatives are being totally hypocritical.  Conservatives love complicating systems when it comes to their pet endeavors like developing a whole new spiderweb domestic security apparatus  after 911 and of course Republicans love the convoluted military industrial complex.  The big difference is conservatives like these opaque and intricate systems to enrich their true base the haves and have mores.    The truth is the simplest healthcare system by far is single but never in 100 years would Republicans support the simplest system of universal healthcare because it does not fit their ideology.
Sarah Shive from "Campaign for America's Future" put out an excellent complex flowchart of their own depicting the complex financial and AstroTurf structure behind killing healthcare reform.  Ironic how Republicans hat complex systems until they need them to hide their real intentions.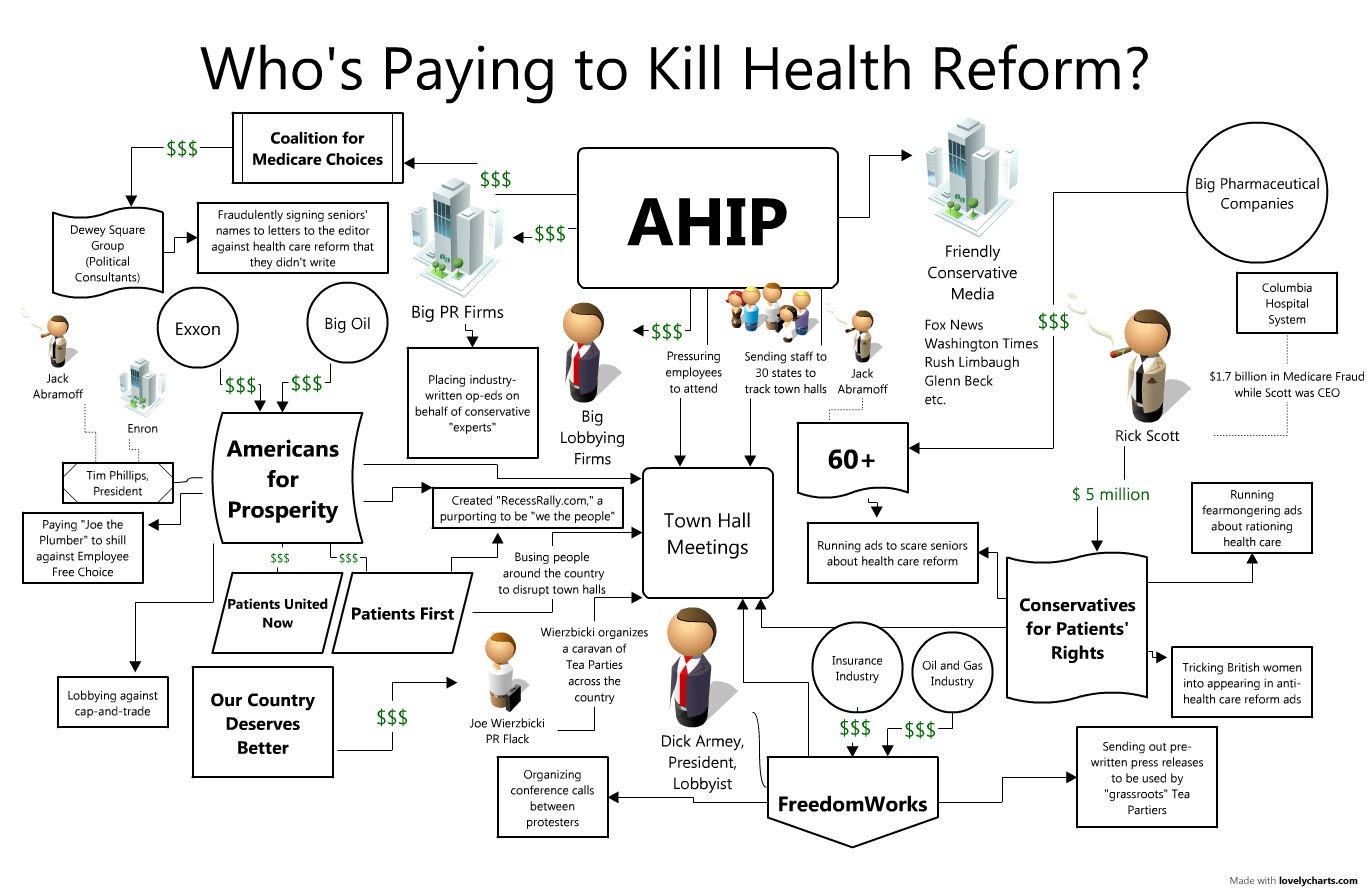 Real Universal Healthcare Reform. Let's Do It for Teddy!