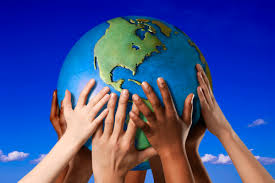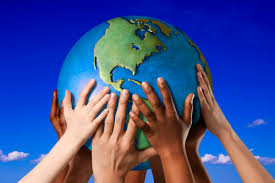 Despite NBC's best efforts to make them unwatchable snippets rudely interrupting anthologies of commercials, The Olympics have begun and everyone has Olympics fever (we warned you not to open your mouth when you're swimming there).
So putting aside the smothering commerciality, the disregard and mistreatment of the poor from preparations, the doping scandals, the pollution and crime, the economic damage inflicted…it is also a time when the world comes together in sport and reflects the kind of global peaceful co-existence there should be every day of our lives.
So this weekend's music thread is about the world, songs about cities and countries as well as songs about togetherness.
Share your favorite songs in the world about the world!