So, here we are coming to the end of a pretty unbelievable year. A reality show host is on the verge of becoming a major party's nominee for President, racist police forces from the 1950's keep coming through wormholes into the present to attack black people and Republicans and the media terrorize America to "protect" and inform them about the danger of terrorism.
There's been good in 2015 too, gay marriage is the law of the land, the agreement signed with Iran for peaceful nuclear disarmament and a global agreement in Paris on saving the planet from Climate Change.
As the New Year approaches, may auld acquaintances be forgot…aw what the hell, instead of that, why don't we bid adieu to 2015 by taking a look back at the year through articles published here at PlanetPOV that featured original graphics (especially since we're not sure what officially classifies as an "auld" acquaintance).
Hope you enjoy the flashback to The Year in PlanetPOV graphics below as we look forward to the exciting election year ahead of us!
Bizarro Romney Announces, "Me Want to Be President So Me Not Run!"
Today in MSM Hysteria BS: CentCom's You Tube and Twitter Accounts Hacked! Obama Didn't Attend French March! OH NO!!!
Chris Christie Courts Pro-Measles Voters
47 GOP Senators Write Love Letter to Ares, God of War
Netanyahu's Top Ten Declarations
The Presidential Campaign TV Series Starring Hillary Clinton and the GOP!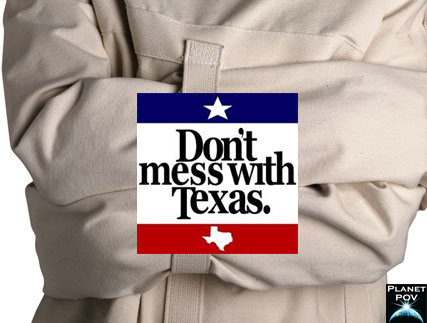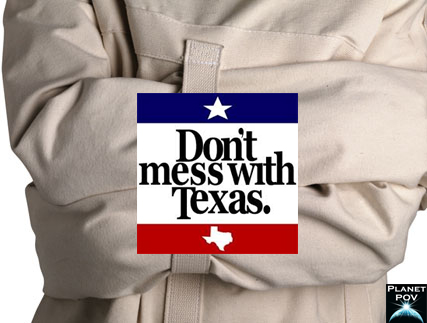 Texas Has Finally Gone Full Metal Straightjacket
\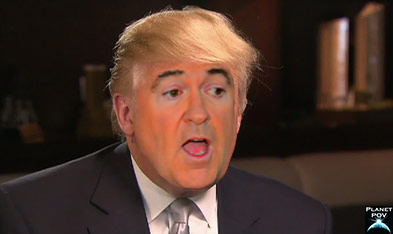 Mike Huckabee Afflicted By Post Trumpatic Stress Disorder
Weekend Music Thread – Crazy Train
Spaced Out Republicans and Their Star Trek Twins – Separated at Birth?
Fox News Balances Pope Coverage, Hires Satan For Commentary
ISIS Signs Syndication Deal With Cable News Channels
Trump Sews a Swastika Onto The American Flag