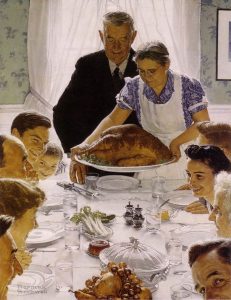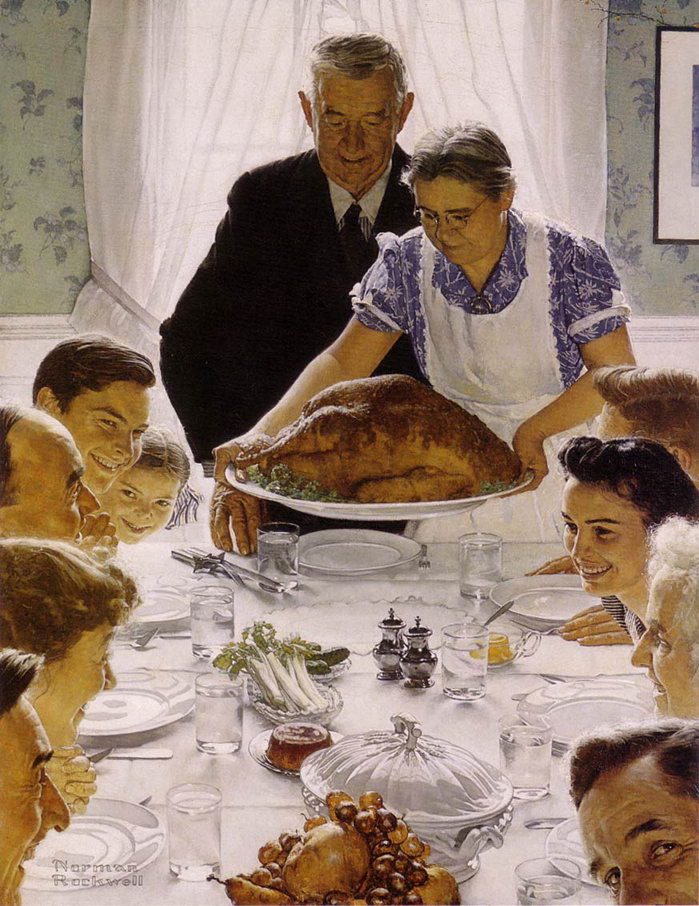 Thanksgiving is a day when we celebrate the arrival of immigrants in America who lived in desperation and relied on the compassion and generosity of Americans for survival, becoming accepted as friends and neighbors.. Or as Republicans refer to it, an invasion of potential threats to our nation and economy who wrongly received unconstitutional amnesty.
It is a tradition in my family to go around the Thanksgiving dinner table and ask who covered the dog in hair gel and sculpted her fur into a swear word. After that, we go around the table and share with each other those things in life that each of us are grateful for.
Here at PlanetPOV, we've annually celebrated this tradition (the grateful thing, not the hair gel dog thing) and that tradition continues this year with the gracious participation of several prominent people in the world:
WHAT I'M THANKFUL FOR
Vladimir Putin
"I'm thankful for me, men having nipples, The Joseph Goebbels Fan Club, Cossacks, me, mirrors, borders not being visible, and me.
Mitch McConnell
"I'm thankful for the optional nature of chins and morality, slingable mud, naked jacuzzi meetings with The Kochs, Foghorn Leghorn and not being called one word that rhymes with "Mitch".
Rand Paul
"I'm grateful for short memories, toupees made of sheep's wool, four letter names, inflatable Ayn Rand dolls and how good crazy looks when standing next to crazier."
John Boehner
"I'm thankful for manufactured outrage, that saying "no" is free, the double lock on my office door, happy hour, happy day, happy week and the extra-large tin of Altoids."
Hillary Clinton
"I'm thankful for the Republican Primary system, forced laughs sounding so much like the real thing, Elizabeth Warren's assurances and Bill's prescription of Ambien."
As for me, some of the things that I'm most grateful for are being so lucky as to have Kalima and Kesmarn to work with on running The Planet, all of the remarkable people who contribute their wit, conscience and support at this site, our President Barack Obama's unfaltering efforts to help the American people no matter what obstacles are thrown in his way and of course my wonderful family.
A happy Thanksgiving to all the folks out there, hope it's a really enjoyable day for all of you!