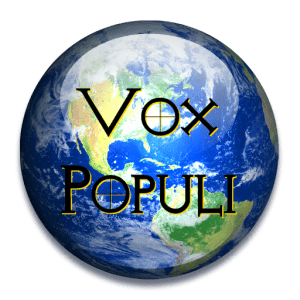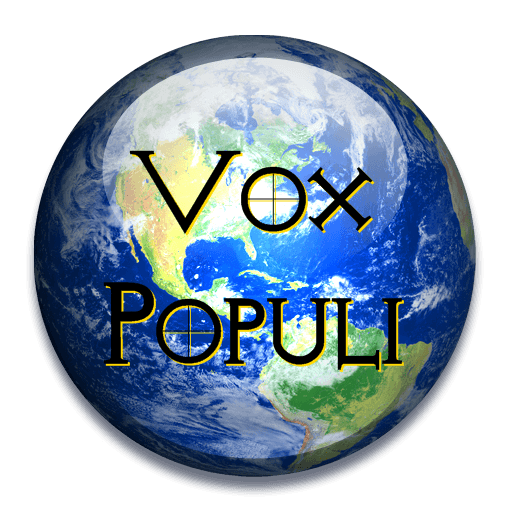 Tonight we're trying out a new live chat software for Vox Populi. If you've Voxed before, let us know what you think of it and if you haven't, give it a test drive, it's easier than ever!
Vox Populi begins tonight at 7:00 pm PDT. You can access the new Vox Populi chat box from any page. In the bottom right corner of each page you'll see a power button that looks like this (unless you've logged into Vox previously):
Click this button and it will log you into the new chat system, changing to look like this:

If you click on "Vox Populi", the Vox Populi chat window will pop up:
All you have to do is start typing where it says "Type here…" and you're off and Voxing!
From this window or from the Vox Populi bar (the 2nd graphic) you can click on the Options button (the icon of four lines in the upper right corner of the window) then click on your username in the window that appears to change your profile including modifying your city as displayed (or making it blank) and adding an avatar (unfortunately this system doesn't use your existing avatars):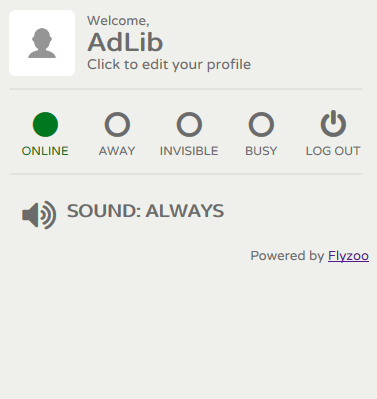 Hope this doesn't sound complicated, it's actually a very easy system to use! In any case, we are using this on a trial basis, to get your feedback on it first before making a decision on keeping it. Let us know if you like it as compared to the live chat system we've been using.
Hope to see you here tonight!