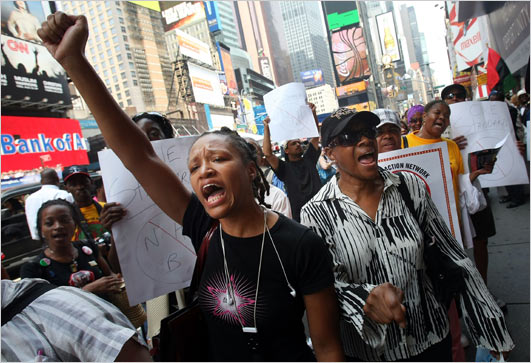 This weekend's music thread is a first for us, an Adlib/Killgore Trout collaboration! Enjoy!
FROM ADLIB:
The call went out this week during a rare talking filibuster for people to "Grandstand with Rand" or something like that. So this weekend's thread is dedicated to talking and the American way of standing up and speaking out for what you believe in, whether you're conscientious or wear a toupee made of poodle fur.
Something to Talk About – Bonnie Rait

Talk to You Later – The Tubes

A Hard Rain's Gonna Fall – Bob Dylan

For What It's Worth – Buffalo Springfield

Bushleaguer – Pearl Jam

============================================
FROM KILLGORE TROUT:
This weekend's music thread is about talking and walking inspired by Rand Paul's 13 hour filibuster, the talking kind, against John Brennan's nomination for CIA Director. Walking the walk means doing what you talk about. Post songs about walking and songs about talking or songs about both.

The Coasters–Yakety Yak
Suggested by Sally
Everybody's Talkin–Harry Nilsson

Jeff Beck and Imelda May–Walking In the Sand

Joe Walsh–Walk Away

Jonny Lang~ Walking Away