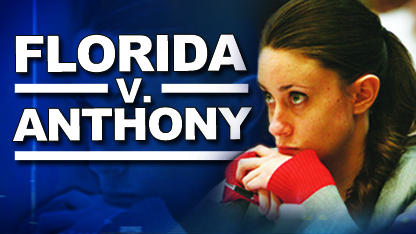 Since closing arguments are going to be presented this morning I thought it would be a good idea to see where Planet members fell on the Casey Anthony verdict.  I have to admit that watching our justice system in progress for "crimes of the century" cases like these are a guilty pleasure for me, no frivolousness intended.
First let me say I think Casey Anthony is guilty of 1st degree murder whether it's through premeditated murder or 1st degree based on aggravated child abuse.   However I would not say this is a death case because there are mitigating circumstances and I personally only believe in death cases where the worst of the worst atrocities have been committed like in multiple murder cases or acts of terrorism.
I do not expect everyone to agree because I understand how the evidence in this case could be interpreted different ways.  I happen to believe strong circumstantial cases are better than some direct evidence cases, especially cases that are based solely on eye witness testimony because circumstantial cases require many more pieces of evidence that make up a mosaic where if one piece does not fit you still get most of the picture.
Even though a circumstantial case does not have to rely on one or two pieces of evidence the prosecution needs indisputable evidence that is the foundation of their case that prove things like means, motive and opportunity.   There are a few pieces of evidence in the Caylee Anthony murder that just could not be explained away by the defense.
Opportunity:  Casey Anthony was the last person to see Caylee alive.  The trunk of her car definitely contained the decaying body of Caylee Anthony for time enough to develop a smell which was corroborated by several witness and canines to be that of a dead body.  The reason the defense put forward that it was only decomposing garbage was because anyone who has smelled the smell of a decomposing body knows what it is.  The 31 days that Casey Anthony was ducking her parents were damaging in different ways but first of all it gave her a huge window of opportunity to commit and cover up the crime was a big part.
Motive:  Casey Anthony wanted to hit the "reset button" so she could start her life over again without the responsibility of having a child.  My wife actually came up with this phrase years ago for pathological narcissists who wish to take out every person that they find as a burden in their lives so they can live the "Bella Vita" (Beautiful Life), which just happens to be the tattoo Casey Anthony got after Caylee was killed.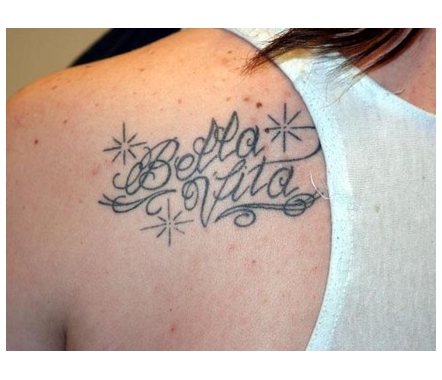 Motive (part deux):  Drinking, Stripping, Stealing, Screwing and Tattooing.  People grieve differently that is true but in the Caylee Anthony case she was not suppose to be dead only kidnapped.  At least that is the story Casey Anthony lied about amongst her plethora of lies.  Still Casey Anthony's behavior showed she was a complete narcissist in every way possible.  Prosecution does not need to prove motive but it seemed pretty obvious to me.
Means:  I have no doubt that the manner of death was murder whether it was an accidental murder or not it was murder.  I thought Dr. G's testimony that 100% of child drownings were reported to 911 was truly damning with regards to Casey Anthony's behavior.  There is simply no way Caylee died in an innocent drowning accident that unfortunately happens in that area far too frequently.  The defense's flimsy case of showing that this family was too dysfunctional to report a simply drowning fell on deaf ears when the fact is 100% of previous drowning accidents are reported.  You would have to believe that in 100% of these other cases there was not one dysfunctional family that DID report a child drowning.
Means (part deux):  The chloroform searches were the final nail in the proverbial coffin for me.  Sure Cindy Anthony, her mother, lied because she knew the searches, especially the search "how to make chloroform" showed intent.  Intent for Casey Anthony to at least drug her daughter to get her to go to sleep or to incapacitate her to murder her.  In either case it's murder one because it would be aggravated child abuse at least and intentional murder at most which both lead to the same punishment.  All the talk of duct tape being around Cayee's mouth just reinforces the case for murderous intent but it really is not a necessary part of the case.
There were many other small pieces of evidence with varying importance but to a reasonable person all roads lead to Casey Anthony unless you had a bias to make excuses for her.  This case reminded me very much of a case you folks on the West Coast are more familiar with, the trial of Scott Peterson.  That was a case where Scott Peterson hit the "reset button" before his pregnant wife could drop her baby.  There were a lot of evidentiary similarities as well.  The State had proven the manner of death was murder but they never knew the cause of death either and he was convicted and sentenced to death anyway.  Like the Scott Peterson case much of the jury convicted him because of the way he conducted his life after the loss of the victim.  Like I said I do not think the Casey Anthony case is a death case because there are more mitigating circumstances than aggravating circumstances.
Having watched a good part of the defense case on a personal level I am left utterly disgusted.  Sure a defense should produce a vigorous defense but the way Casey let the defense destroy her family by putting her brother and parents on the stand over and over again just reinforces how narcissistic this woman is.  It is bad enough Casey never ever told anyone what really happened to Caylee.  One point I did not hear Casey Anthony apologist bring up when they defended Casey's lies because they said she learned how to lie from her parents was how come Lee Anthony was not a liar?  Lee Anthony being raised by the same parents obviously grew past them so that shows all the lies are in Casey's character by choice.  I totally disregard the shallow apple does not fall far from the tree argument.  I saw the Anthony family as a family that was not perfect but in extreme grief because they had to endure the tremendous loss of a granddaughter and niece.  While at the defense table I just did not see a grieving mother but a mother who wanted to get off and who only showed emotion when it looked bad for her or when her future reality crept in her mind.
As kind of a side story.  One of the strangest parts of this case for my wife and I is we knew one person who was partying with Casey Anthony in Jacksonville, FL.  To our shock when all those pictures came out showing Casey Anthony partying in those 31 days, we saw a picture of her dancing with a group of young woman and we saw Xenia (name changed to protect her innocence).  My wife use to work with this single mother Xenia and she could never get her car running so my wife would bring her to work.  Well we got to know her and her son a little because we use to go to clubs in Jacksonville back then to listen to different bands in the area.  When my wife had surgery and she was out of work for a while we actually lent her our second car so she can get to work.  Besides seeing her dancing with Casey Anthony's group the other reason I bring this up is because this is the first time we heard about single mothers who drug their children to put them to sleep.  Xenia use to use baby strength Benedryl but one time she curiously mentioned that some single mothers use Xanax on their children.  In fact that's the first time my wife and I heard the term "Xanny the Nanny".   We never knew if this single mother of a two year old at the time ever used Xanax on her todder but even at the time we found this comment curious.  For other reasons the State of Florida's child services department had been "tracking" Xenia so we hoped she was being monitored for such behavior but I admit now we may have reported the conversation.
I do not see how you cannot have empathy for single mothers.  We did a lot more for Xenia because we saw what a burden it was because like Casey Anthony she was very young and of course raising a young child is very difficult even if a couple is doing it.
Most of all I do not want to get Nancy Grace with this but we should remember who the victim was here.  A perfect little toddler who deserved a lot more.