Too often when surfing the internet and visiting various blogs and other meeting sites, I read comments from ALL sides of the political divide,  that disparage President Obama's leadership and or the leadership of other politicians and or powerful people.
These comments put forth by many has bothered me for quite some time, and NOT just when referring to President Obama, but others as well.  Most often when questioned to provide specific examples of what constitutes 'leadership' I rarely get a reply.IF, on the rare occasion someone did provide an answer to my inquiry, the answers were  more often than  not, very vague or ended up being exceptionally critical of one individual or another.  The few responses I received, didn't provide REAL assessments of leaderships or didn't provide specific examples of HOW leadership was not being shown.    As such, I've come to the conclusion that most people don't KNOW what leadership entails or what actions, behaviors or innate qualities actually SHOW leadership or the different types of leadership techniques a particular individual may employ.
So back to the question…WHAT is leadership?  This question actually evokes more questions.  IS leadership definable or quantified?  Are there more than one definition of leadership?  What attributes constitute leadership? Is the concept subjective? ARE leaders made or born, or a combination of both?  What examples of effective leadership from history can be used to help us define the concept?
Leadership has been loosely defined by some, as the ability for an individual to influence or gain the support of others for a common gain.  Other definitions have included,  ability of one to successfully integrate and maximize available resources within the internal and external environment for the attainment of organizational or societal goals.  Another definition I've encountered is the 'ability for an individual to inspire and influence others to the attainment of a dream."
Merriam Webster is no help in defining the concept, as they simply define the word leadership as meaning, the ability or capacity to lead.  Further inquiry into what the word lead means, turns up the result; to guide on a way by going in advance; or to direct the operations, activity or performance; or to be first.  There were a few other definitions that Merriam Webster provide for the concept of lead, but they all pretty much provided the same basic concepts, without providing much detail as to what the concepts actually mean.
Various sources provide various meanings attached to the word and the concept, some with more detail than others.  SO, I would suggest the actual concept of leadership IS difficult to define and CAN be subjective based on many variables.
Leadership IS a difficult concept to define and is can have many differing aspects.  ONE can be an effective leader in SOME areas and not effective in others.  Throughout history, various leaders have employed various tactics to make decisions.  Some very effective  leaders have been authoritarian and others have sought the opinions of advisers or trusted others who they admired,  who may have had more knowledge than they or better instincts than they and made decisions accordingly.  While others have employed 'gut instinct' to lead their decision making process and others have relied on strategy based on analysis to guide their decisions.  Others have employed a combination of tactics at various times.  Some were just lucky that externalities played into their hands or worked in their favor.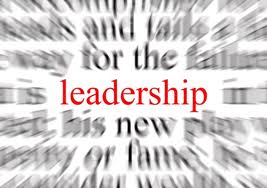 Thus it seems there are various factors in play that influence an individuals ability to be a  leader and their ability bring people together for a common goal.   Innate natural abilities (charisma or to borrow a French phrase "je ne sais quo", can be a factor).  Knowledge of a particular discipline or concept, attained from formal education or life learning, can be another.  Simply being in the 'right place at the right time' can be another. There have been many examples of people, under extreme duress or in extraordinary circumstances, who have found within themselves the ability to lead others out of harms way or help make something happen to benefit others, who have never exhibited leadership abilities before or since, but were able in THAT particular event, to muster the ability to lead.  There are examples in history and common lore, of people who were 'born leaders' and other examples point to education or nurturing as the reason for their leadership acumen.
Leadership, in my opinion, seems to be one of the social concepts that defies adequate definition.  As such, it falls under the category of  "I know it when I see it".  However, that concept is highly subjective.  Other ideas that fall in that category, include pornography or racism.  Some people see those ideas in everything and others are more liberal in their personal perspectives of those same concepts, and are more or less willing to define a particular event of meeting their personal definition of those ideals.
Martin Luther King Jr. was a leader.  Mohandas Ghandi was a leader. John F. Kennedy was a leader.  Franklin Delano Roosevelt was a leader.  Gloria Steinem is a leader.  Lois Gibbs is a leader.  I would even go so far to say, Paul Krugman is a leader, as is Joseph Stiglitz and James Galbrath, or Micheal Moore among many others.  These individuals are often praised by those on the left for their leadership qualities and their methods or ideas.   HOWEVER, they ALL employed or employ different leadership concepts and did not ALL follow the same ideology or methodology for achieving their goals.
Other famous and EFFECTIVE political leaders, who have come from other political ideologies, include Adolph Hitler, Benito Mussolini, Joseph Stalin, Che Guevara, Fidel Castro, Vladmir Lenin, Ronald Reagan, as well as the Dalia Lama, Nelson Mandela, Winston Churchill, Malcolm X, Pope John Pope the II, and Teddy Roosevelt.  Again to name but a few, we could even add Rush Limbaugh, Sarah Palin, Glenn Beck and Michelle Bachmann, to this list as they TOO technically qualify as leaders, even George W. Bush qualifies as a leader.
Business leaders, too, come from a variety of backgrounds and ideologies AND employ different methods to LEAD their flocks.   From modern business leaders such as Bill Gates, Warren Buffet, Steve Jobs and Donald Trump to the robber barons and other business leaders o(both legal and illegal) of the early 20th century, such as John Jacob Astor, John D. Rockefeller, Andrew Carnegie and even Al Capone.  Leaders come in many shapes, sizes and ideals.
WE can even add the different types of monarchs to the list, such as Middle eastern Emirs and Russian Tsars, and other kings and queens, and Emperors, Pharaohs throughout the ages who have employed different EFFECTIVE leadership styles as well as ineffective styles.
Regardless of the methods or  STYLE of ANY leader throughout history or today, the one thing that is fallacious and VERY disingenuous to suggest is that these people WEREN'T leaders.  Like him, love him or have indifference to him….BARRACK OBAMA is a leader.  Whether you like his leadership STYLE or disagree with his methods or conclusions….arguing that he IS NOT a leader or doesn't possess leadership abilities or isn't effective is simply not true and not an honest assessment of what he has accomplished or is attempting to accomplish.  His style may not be the same authoritarian, cowboyish, 'my way or the highway' type of leader that was  employed by his predecessor OR as aggressive and and experimental as FDR was, (as much as I admire FDR, I acknowledge he as just HUMAN and had his own negative attributes).
Obama has HIS own style and methods for dealing with issues.  Does he and his staff always have the 'right answers' or does he always make decisions that people of ALL AMERICAN'S like?  No.  Does he make decisions that his 'base' don't like?  YES.  Is that a part of leadership?  MOST definitely.
As leadership is such a subjective concept and provides many definitions and ideas to quantify what the term entails, I think we need to have a discussion as to what WE on the progressive side of the political spectrum want from those we appoint as leaders of our cause or ideals.
Do we want an authoritarian leader who simply extols the 'my way or the highway' method of leadership OR do we wish to wish to follow those who are willing to listen to various perspectives and ideas when making decisions?  DO we, as a whole, want a leader that is pragmatic and who thinks of what is possible to attain? OR do we want a leader who tries to attain the impossible, to make us feel good?  Do we want a leader who is willing to make unpopular decisions or do we want a 'yes' man?
WHAT kind of leader does the Left want?  What kind of leader does the MAJORITY of the American people want?  Are the two the same? What kind of leader does America need?
These are the questions I think we all need to ask ourselves, before we simply deride any type of leader or leadership style.