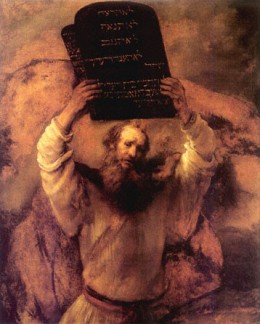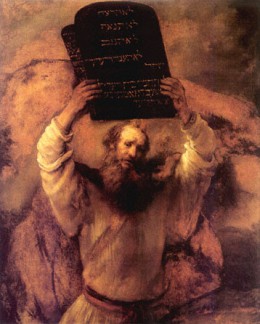 Editor' note: Look, we all knew this was coming.  Just settle in with a cold drink and let's enjoy this digestible bit of crazy together.
Each man must grant himself the emotions that he needs and the morality that suits him.
Remy de Gourmont
First, let's discuss what we mean when we say "morals".  There are personal morals, what you or your culture believes to be right or wrong, and there are standard morals. What is generally thought to be what most people believe a "moral" person would do in this situation. Our "standard"(fun exercise. make air quotes whenever I use written quotes) of morality.
So what makes up our "moral code"?(are you playing along at home?) Are morals subjective or are there absolute truths that apply to the human species? Is anything really either right or wrong? We'll get into these topics as well as abstract concepts like moral nihilism and moral relativism. But, let's begin at the beginning.
In the beginning God created the heavens and the Earth….. Hold on.  Sorry folks. Wrong book.  Moving on, a moral is a lesson that can be learned from a story or event. A moral code is a codification of various moral concepts that eventually from our sense of morality. The perceptions of right and wrong.  One of the oldest and most well  known moral codes is the "Code of Hammurabi".  Not just a set of laws but a standard of morality for his people. It was fucking crazy.
Examples:
If anyone ensnares another, putting a ban upon him, but he cannot prove it, then he that ensnared him shall be put to death.
If anyone brings an accusation against a man, and the accused goes to the river and leaps into the river, if he sinks in the river his accuser shall take possession of his house. But if the river proves that the accused is not guilty, and he escapes unhurt, then he who had brought the accusation shall be put to death, while he who leaped into the river shall take possession of the house that had belonged to his accuser. (what? Isn't that how we determined "witch/not a witch"?)
If anyone brings an accusation of any crime before the elders, and does not prove what he has charged, he shall, if a capital offense is charged, be put to death.
If a son strikes his father, his hands shall be hewn off.
If a man puts out the eye of an equal, his eye shall be put out.(I actually like this one)
And you see where this is going. Even in 2250 B.C. it was super o.k. to kill people as long as the crazy man in charge said it was cool.  And no one cared.  Few questioned it.  It's not like it's wrong to kill people…….  Hammurabi loved his own press though. Sure, it's one of the earliest examples of "presumptive innocence" but it's still all the crazy whims of a tyrant.  It's not that it's wrong to kill people, you are just persuaded to have a decent excuse before they do. Something. Anything. Say he built your house shitty and it fell on your dad.  Seriously.  He'll totally kill him for that shit and give you his house.  And this was pretty much the norm around the world in historical record. Early human society was rough. Morals only mattered moment to moment. You just had to survive.
And this went on for centuries as people turned to teachers like Plato and Socrates for a sense of moral certitude or maybe an enlightened release from the burden of it. And while they tried, some could really only offer subjective views.  Many of which seem almost hypocritical when viewed in the larger historical context.   Almost as though they had morals that applied to them, and morals that applied to everyone else…….  The teachings of Confucius told people that they should disregard "established morals" (I haven't forgot about ya!) when judging a person  if their actions brought about a positive outcome. A type of "virtue morality", which we will get into later. He preached keeping with "proper society" but also that the ends justify the means and when you have to act,you act. He believed a society was best ruled when it was left to the morality of the people. Not the countless arbitrary rules of it's leaders.
In the Middle East, the dawn of Judaism brought the moral code that would spread across the world more than any other. The Ten Commandments(there's actually over 400) are credited with shaping the law and moral code of the modern Western world. Combined with the later teachings of Jesus, the Holy Bible has changed more cultures than any book ever printed. O.K. let's go ahead and get this one out of the way. Thou shalt not kill/murder. Which one is it? Well, like most things in this crazy religion, it all depends on the translation. לא תרצח This is the word in the original Hebrew. Originally translated "murder" and adopted by Jewish sects and, later, New protestants. The Catholic Church translated it as thou shalt not kill. Which makes sense. Jesus was not into killing. Period.   More than a few scholars believe it is neither. Kill is too broad and murder is too narrow a definition.  People just pick and choose to suit a certain ideological argument……..
But, most morals are relative. Especially in religion. Thou shalt not steal? Well, what about a hungry man stealing bread? There are actually those who dispute the translation and feel it means you shouldn't "steal people". Again, based on the original  Hebrew. Idolatry. I love this one. "Thou shalt make no images of what is of Heaven and of the Earth." But the Catholic Church,again,goes back to the translation and adds "and bow down to them". So they fill their cathedrals full of these images and say it's o.k. because no one worships them. Except the people who also worship images in grilled cheese sandwiches.
Now lets move into the more philosophical and scientific concepts of morality, beginning with an explanation of  Realism and Anti-Realism.
From Wikipedia(yes I actually researched this article)
Moral realism is the class of such theories which hold that there are true moral statements that report objective moral facts. For example, while they might concede that forces of social conformity significantly shape individuals' "moral" decisions, they deny that those cultural norms and customs define morally right behavior.
Basically, an act is morally wrong or right on it's own. The arbitrary opinions of a particular culture are meaningless, even if they may be factually correct. Morality is objective.
Moral anti-realism, on the other hand, holds that moral statements either fail or do not even attempt to report objective moral facts. Instead, they hold that morality is derived either from an unsupported belief that there are objective moral facts, the speaker's sentiments, or any of the norms or customs of that particular area.
Basically, there is no "true" definition of right or wrong behavior. Morality is subjective.  Left to the decisions of a particular culture.
There is  a branch of moral anti-realism called moral nihilism which holds that no action is right or wrong at all, no matter the judgment system used to gauge it.  For example, a moral nihilist would say that killing someone, for whatever reason, is neither inherently right nor inherently wrong. Morality may simply be a kind of make-believe, a complex set of rules and recommendations that represents nothing real and is seen as a human creation.
It is built on something called error theory which dictates thusly:
There are no moral features in this world, nothing is right or wrong.
No moral judgments are true (This is believed because of the first rule; since nothing is moral then there is no way to judge things as it being right or wrong).
Our sincere moral judgments try, and always fail, to describe the moral features of things.
There is no moral knowledge. Knowledge requires truth. If there is no moral truth, there can be no moral knowledge. Thus moral values are make-believe
The very fact that subjective morals exist means that morals are inherently a lie.
Some contend that morals developed on a small level. Person to person.Village to village. Almost purely as a means of survival or "getting pussy"(not surprising). This led to people forming "pre-social" emotions like guilt and empathy in response to these various moral behaviors.  Meaning morality is not absolute and merely a tool to promote human cooperation based on ideological similarities. We curbed our selfishness and "human nature" to survive and grow as a group. A constantly flowing and changing set of ethical values that evolve to fit the times.
Some scientists argue that morality is, in some ways, natural. A social understanding developed among many species of mammals. For example, some vampire bats fail to feed on prey some nights while others manage to consume a surplus. Bats that did eat will then regurgitate part of their blood meal to save a conspecific from starvation. Since these animals live in close-knit groups over many years, an individual can count on other group members to return the favor on nights when it goes hungry.(goddamn socialists)
Recent tests done involving "stimulating" certain parts of the brain with magnetic electricity have been shown to alter people's views on morality. An act they may have found morally reprehensible suddenly becomes only kinda bad. A fascinating discovery still  being tested. During our evolution, especially since the development of empathy,  certain "moral principles" seem to have been hardwired into our brains. Empathy is what makes  us moral and makes us care. And as proof they point to the fact that loss of empathy is the defining characteristic of psychopathy. From the psychological perspective, it is believed that we make our own morals through our development and pursuit of "self identification"; who I am and what I stand for.  We each go through different stages with different sets of moral values until we decide for ourselves what path to follow.
Well, we've come to the end of this fascinating…. whatever it was. I don't think I ever really had a point. I'm thinking of  a follow up since there are SO MANY things I left out that make for great discussion. I didn't even get back into "virtue morality" or intentions vs. actions.   But I feel this will suffice for now.  Hope you had as much fun as I did.  If you're keeping score at home, you should have 17 air quotes.