Soon after, I returned home to my family, with a determination to bring them as soon as possible to live in Kentucky, which I esteemed a second paradise, at the risk of my life and fortune.
Daniel Boone
I was born on April 30, 1980 at a small hospital in Pikeville, Kentucky. Raised on the side of a mountain in  a "holler" in Belcher, Kentucky. Surrounded by the beauty of Appalachia. It was a small community, to say the least. Many people say they came from a, "one stoplight town".  I came from a "no stoplight" town. A small strip of U.S. highway that doesn't come from, or lead to, anything of particular importance. Except my home.
'Abandon All Hope, Ye Who Enter Here'
Eastern Kentucky is a beautiful place. As rural as a place can possibly be. Yes, there are people who still get water from a well and people who only eat what they can grow or kill. As I mentioned earlier, I did indeed grow up on the side of a mountain. Most of my childhood was spent in those mountains. Being able to ascend a mountain anytime you feel and look down on everything really tends to keep you in perspective.
When I wasn't traversing a mountain path with my brother, I could also be found on a river bank trying my damnedest to catch a fish. It was usually a failed endeavor but it was peaceful and I got to spend time with my grandpa.
About 5 minutes from my home was the Breaks Interstate Park. A large state park stretching through Kentucky and Virginia. Love this place. So beautiful. Especially during the Spring. Numerous trails to explore, seasonal festivals, and the number one whitewater rafter destination east of the Mississippi.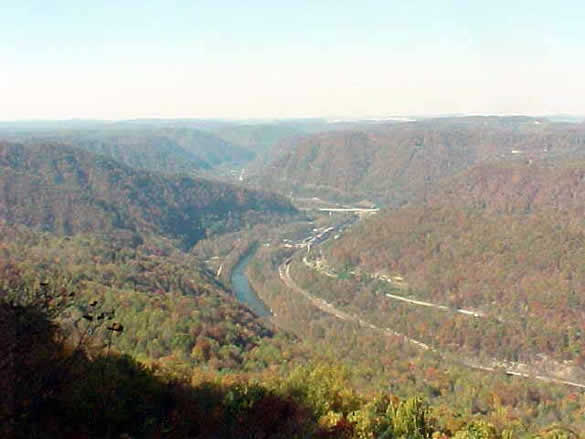 Since 1999, I have made my home in Lexington, Ky. Central Kentucky is an almost entirely different world from Eastern Kentucky. Mountains and foothills are replaced by fields and farms. The heart of horse country. The city of Lexington dominates Central Kentucky, an urban sprawl stretching the length of Fayette County, surrounded by miles of farmland on every side. It is also home to Kentucky's most beloved treasure: the University of Kentucky Wildcats basketball team.
For 5 months of the year, 23,000 plus die hard basketball fans fill Rupp Arena for every home game. It is impossible to speak about the state of Kentucky without emphasizing just how important basketball is to this state. We could suffer losing the horse racing industry. There would be no consoling this state where we to lose our basketball team.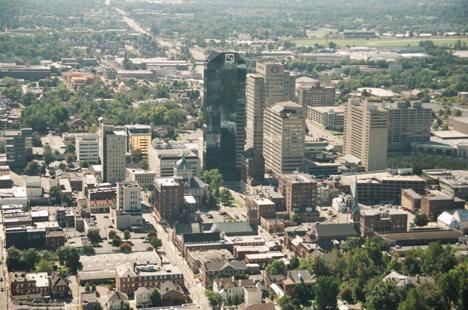 Though losing the horses would be sad. A close knit community, horse breeders in Kentucky take their job very seriously. They love their animals and their industry. When a horse goes down on a track, no one takes it harder than the people who raised that horse from a colt to the proud animal it is today.
Speaking of horse racing, I'd be remiss if I didn't mention Churchill Downs. Home of the Kentucky Derby. A fantastic destination for every horse fan or anyone looking for a great Party. The only drawback is that you have to enter Louisville(that's right. even in my pro-Kentucky piece I'm giving you shit, Louisville!).
Western Kentucky, besides showcasing the greatest race in sports, is also just as different from Central Kentucky as Central was from Eastern Kentucky. Western Kentucky is home to large stretches of marshland. Swamps.
Another peculiarity about Western Kentucky is the fact that it isn't all in Kentucky. "Kentucky Bend" is the name of a small piece of land separated from Kentucky by the Mississippi River. Legally Kentucky, but not contiguous to the rest of the state. Population: 18.
This is what I get from my state that I love so much. The diversity. Kentucky is an odd state, but in a good way. Are we Southern? Mid-Western? Both? We have a blend of the people and cultures of both regions. A strong military history. A Kentucky battalion has been involved in major combat in every war since after the Revolution. Many, many Kentucky sons and daughters have given their lives for this land. And I cannot be more proud of that fact.
Hope you enjoyed my take on my home. I love my state. I'm still a young man and many travels and adventures still await me. I can't guarantee that Kentucky is where I'll be 5 years from now, 10 years from now. I have made sure, however, that no matter where I go and no matter where I end up, when my time on this Earth is through I will be buried in Kentucky soil with the rest of my kin. God bless the Commonwealth of Kentucky.