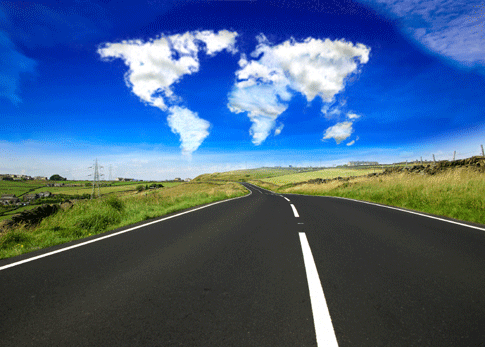 PlanetPOV has been more successful than we could have imagined when we first started it just over a year ago. We couldn't feel more fortunate to have built up such a wealth of valuable friends and colleagues (you know who you are) as those who make up this remarkable community. Add to that the many fascinating, enlightening, insightful and entertaining posts that we've been so honored to host.
As I've mentioned before, we started The Planet to create a site that reflected all of the aspects we most sought as bloggers. We had been around the block a bit on other sites, had our expression censored by heavy-handed moderators, endured the hatred and provocation of trolls, been rudely insulted by others for having opinions that didn't conform to the majority, been in the crossfire of the petty and small-minded who turn blogging into personal soap operas…none of this was why we wanted to blog in the first place.
We had an idea for a site where Freedom of Expression and respect for all members would be the Prime Directives. A citizen's think tank, where observations, propositions and the real opinions of real people would be the front page stories and the engines of conversation and contemplation. Simply said, a site by bloggers, for bloggers.
We've endeavored to provide an always-evolving and engaging experience here for our members, from rising and shining with Kalima's Morning Blog to our live video to taking a Bito Time Out For Off Topic during the day, live blogging of news and political events, our alerts and organizing so members can Take Action on issues they care about, our regular Friday night live chat on the week's events (Vox Populi) and leading up to that, our easing down from the grind of the week with the Friday Music Thread.
The Planet, just recently new and improved with a new look and more cool features, hosts original comedy videos, parody articles and political humor, marvelous original artwork from such members as WhatsThatSound and AntiChrist and of course, an incredibly wide array of perspectives and articles from a wide variety of thoughtful, informed and clever people around the world.
From the start, we chose not to integrate advertising services on our site that would allow causes and entities we philosophically oppose to be promoted. So, we are dependent on our membership to help us cover our operational expenses. As mentioned previously, it's time for us to cover our annual expenses (in addition to the expenses of our new website) so we humbly invite our members to consider contributing during this fund raising drive.
If you've contributed recently, thank you very much, we're grateful for all of your support. If you haven't contributed recently, we hope you'll consider this opportunity to do so. You can donate using the PayPal widget in the right sidebar or by using either of the buttons below.
To make a one-time donation, click this button:
To become a PlanetPOV Subscriber and donate on a monthly basis, click here:
PlanetPOV members who become Subscribers for at least a year will receive their choice of a PlanetPOV t-shirt (men's or women's/short or long sleeve), hat, Morning Blog mug or mouse pad/bumper sticker combo: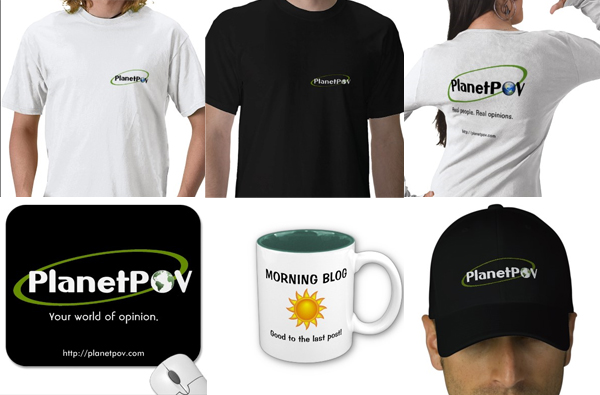 We know these are difficult times right now for many people, we hope our members understand that we're only seeking financial donations from those who can afford to do so.
This is also a time when we are holding a Membership Drive. We invite our members and readers to reach out to friends, family and colleagues at other blogs to come and visit The Planet and see what we have to offer. Also, all of our members are invited to join and invite others to join us on our  Facebook and Twitter accounts (you can click the icons at the top of the page to join!). For those who might be interested in inviting folks at Huffington Post, you can use any of the following links to avoid having your comment go into moderation:
http://go.to/http.planet.pov.com
http://welcome.to/.planet.pov.com
Or, if you prefer, you can provide our URL with a space between "planet" and "pov" like this, http://planet pov.com , and just mention to remove the space after pasting it into their browsers.
Once again, thanks to all of you for your valuable contributions of time, energy, thought (and when possible) financial support throughout the year, it's helped build a fantastic community here and, in our opinion, has made The Planet a heavenly body indeed!