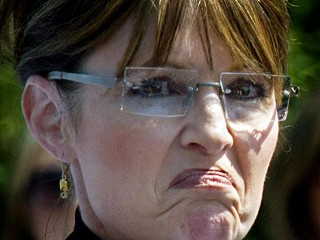 Okay, give me some wiggle room on this one but here is a concept that just came to mind and I could use some help.
Did or did not Sarah Palin violate the terms and conditions of usage at Facebook by her recent postings? Is inciting violence a violation of the Facebook rules? My gut feeling is that she has indeed gone past the boundary most of the rest of us would be held to. My gut is also telling me that it would hardly take any spinning at all to form this argument into a petition to remove Palin's Facebook page that Facebook would be compelled to honor.
Something here or am I just indulging myself with deluded thinking ?
If we can get her page removed (just imagine the  . . . ) Okay, I caught you guys smiling. Good no?
What do we do next? Ideas? Feedback?