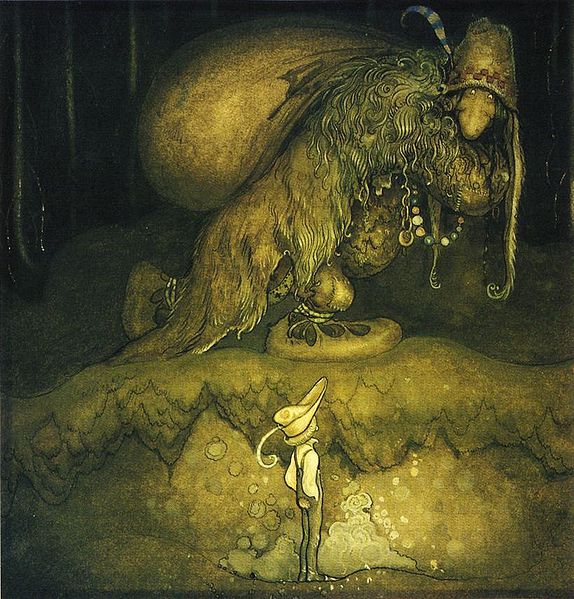 Those of us who post at other sites (HP, Raw Story, McClatchy, The Hill) are all too familiar with the infiltration of Talking Point Trolls. They're everywhere, posting inaccurate right wing propaganda, disrupting threads, shouting "prove it!" whenever anyone tries to correct their lies. Even more disturbing, a lot of these posts are coordinated sponsored efforts rather than the sincere concerns of individuals.
Here are a few articles about the astroturf nature of troll activity on the web:
The Low Spark of Well-Heeled Trolls
Wal-Mart's Hidden Cashroots Advocacy Exposed in Chicago
Trolling for Dollars
Advantage Consultants
Exposing Heritage Foundation and AEI Lies on Health Care Reform
A lot of people who post here — myself included — spend a lot of time answering these folks, trying to set the record straight wherever we might come across corporate talking points, trying to get discussion threads back on track, trying to get the facts out there.
It occurred to me that one of the things we might do at POV is stock up on progressive talking points — make a library of them — that are available to people for posting on other sites. Wouldn't it be great to be able to carpet bomb sites all over the net with the TRUTH — to see the TRUTH become the leading talking points.
This could be something we do on a very casual level. For example:
whenever we write a really good response elsewhere, we can cut and paste it here for others to use
if we come across an important factoid that the msm is ignoring, add it to our "library"
if we already have links, graphs, or written arguments saved for our own use that we don't mind sharing
These would be comments that we post with the understanding that they will be copied and pasted elsewhere.
As an example, here is a comment posted by escribacat in the Time Out section. I would ask permission to grab this and add it to our Troll Buster Library:
Interesting chart showing the rate of job losses under Bush and Obama, from Organizing for America:

http://my.barackobama.com/page/content/recoveryanniversary/
I can recall so many comments that would be excellent for our catalog. It just remains to figure out how to organize it. I'm thinking about that now. But I wanted to throw the idea out there to see what people think.