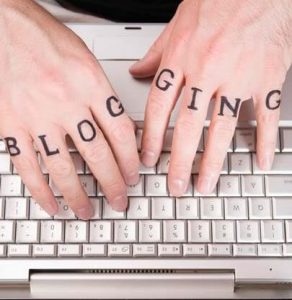 Hey all!
It seems like a good time, as we head into the New Year to catch up on some blogging biz:
1. QUOTING ARTICLES
You are welcome to quote any articles that you want to in your Articles. However, we do need to respect copyrights so please limit your quote to about two average paragraphs.
Feel free to paraphrase any or all info in the source article in your Article.
Please include a link to the full article too for the benefit of members here and the original author and site who published it.
2. TECHNICAL QUESTIONS AND OT COMMENTS
We have recently set up a Help Desk. Any and all questions you have about the site, how to do something or if it seems something isn't working properly, please post your question there so we can answer you swiftly and other members can benefit from the exchange.
You can go to the Help Desk by clicking the link that appears in the far right column, titled, "CLICK HERE TO GO TO THE HELP DESK". You can also bookmark the link so it's handy: http://planetpov.com/2009/12/24/help-desk . Don't forget to check back at the Help Desk periodically for one or more responses!
Posting questions in other threads can disrupt those threads and we aspire to show all members here respect for the thought and effort they invest in their articles by keeping the discussion on the topic they've posted about.
As to OT comments, the occasional OT comments here or there are no big deal but when a whole OT sub-thread is spawned in the midst of someone's post, it will be moved to Morning Blog and members are welcome to continue discussing that thread there.
3.  POSTS OR COMMENTS THAT VIOLATE THE RULES
As always, posts or comments that violate the rules will be removed. Along with them, all replies and conversations about such posts and comments will be sent to moderation and later removed unless a member asks us to post it in Speakers Corner.
Though we are averse to any censorship, our conclusion from experiences on other blogs is that both an inappropriate comment and discussion about it both accomplish the original blogger's intent of disrupting a thoughtful discussion about the topic at hand.
As the types who post offensive or baiting comments are motivated by their need for attention and needing to feel that they have the power to affect others, we strongly feel that the best approach to protecting the integrity of this community and site is to simply wipe these posts and reactions to them, ignoring the existence of the original offender completely.
That really makes them crazy. Heh!
4. EDITING PUBLISHED POSTS
Due to an issue that arose with the recent version of WordPress, we've had to temporarily limit members from being able to edit their published posts. We hope to resolve this issue swiftly.
UPDATE: The issue has been resolved, members can once again edit their published posts.

In the meantime, please email me at admin@planetpov.com with any changes you want to make in your posts and I will be happy to make them for you. Sorry about this, thanks for your understanding on this.
And thanks so much for helping to make this community and Planet a better place!