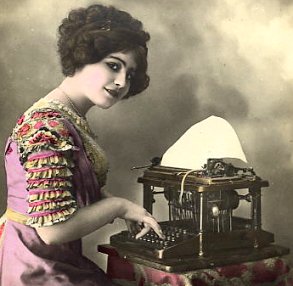 I don't know if this will help, because there is a good set of directions already posted, but it's complicated, so maybe a second set of instructions wouldn't hurt.
First, have the photo you want to use on your hard drive. Be sure you have permission to use it (public domain, your own personal photo, etc).
When you're writing your article, you'll see right below the headline box a line that starts with Permalink. Below that, you'll see a line that says Upload/insert. That's the line you need. The first icon after Upload/Insert is the photo icon. Click that icon.
You'll get a new screen titled Add media files from your computer. Right below the title, you'll see Choose files to upload and a button that says Select files. Click that button.
You'll then be able to browse your hard drive and select the photo you want.
When you select your photo, the page will fill out with a lot of information. You need to to a couple of things after the info fills out.
On the left side of the page you'll see these categories:
Title
Caption
Description
Link URL
Alignment
Size
You need to copy the link URL
You need to make sure the alignment is, for example, Center (if you want center)
Make sure the size is Medium, or if the photo is small Full size
Below the line for Size is a rather faint button, Insert into post. Click that button.
Now you'll be returned to your post text box with the photo inserted. The program will insert the photo wherever your curser is in the post, so be sure it's where you want it.
Next you want to create the preview photo for the home page. This is where you'll use the URL you copied.
Below the textbox for the post are some sections: Excerpt, Send Trackbacks, Custom Fields, Discussion, Post Author, etc. Go to the Custom Fields section. There's a drop down menu in that section called Select. Use the drop down menu to select "preview" (it's the second choice). Then paste the URL you copied into the text box next to the drop down menu.
Below the drop down menu are the words Enter new and below that another rather faint button labeled Add Custom Field. Click that button.
And you're done! Update your post, or publish, and the photos should show up where they belong.