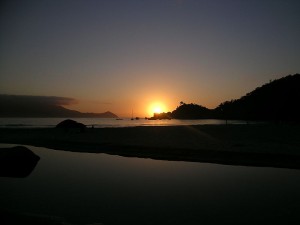 Last weekend, 60 Minutes had a story about the high cost of dying in a hospital. One doctor said that 30% of procedures and tests performed during a patient's last couple of months were unnecessary. They are paid for with little question by MediCare and the doctors ordering them are mostly doing so just to cover themselves in case of lawsuit. The story included a couple of patients who were shown in the hospital: One man in his sixties was extremely ill and he wanted a liver and kidney transplant. Another woman was in a coma, hooked up to a lot of machines that were keeping her alive indefinitely. At the end of the piece, the narrator said that both of these patients had died.
The story touched a nerve with me because of the experience I had a couple years ago with my mother's death. My mother was 92 and had experienced four or five heart attacks, beginning in her 80s. In spring of 2006, she had another heart attack, went to the hospital, then spent a many weeks in a rehab, which sent her into a deep depression. Her independent living facility refused to take her back, insisting she go to assisted living. She was extremely upset about this but we moved her. Within a week of moving into the assisted living apartment, she then had another series of problems, went back to the hospital and then for another long stretch in rehab. We then had to move her again into a nursing home. Again, within a couple weeks, she was back in the hospital — most of her systems failing. We met with hospice people and decided to move her to hospice and switch to palliative care. That meant she'd no longer take the 20 or 30 pills a day she'd been taking and she wouldn't be on any machines.
That weekend, she went into a coma and we were told by people at the hospital to prepare ourselves for her death. Then the doctor gave her some anti-biotics and she woke up. When I went in to see her, the doctor was there, very proud of himself that he had gotten her to wake up. Meanwhile, my mother was in a living nightmare. The only things she said to me was, "How do I get out of this nightmare?" She was convinced that the nurses were trying to poison her and she refused to eat. To my amazement, the doctor then ordered a CAT scan for her, which meant they'd be dragging her down to the lab and so on. I almost choked. I questioned the need for this CAT scan (thinking, gee, do you think it'll show that her heart is bad????). He did not respond well to being questioned and my mother was hauled downstairs for a CAT scan, which costs thousands of dollars.
Later, I had a phone conversation with this doctor and I told him we wanted to move my mother to hospice anyway. I don't remember his exact words, but he implied that I didn't care about my mother and just wanted her to die. We waited one more day — during which my mother was increasingly afraid and incoherent — and then we finally unplugged her from the machines, threw away the drugs and moved her to hospice.
I can hardly describe the relief I felt at the hospice. They dressed her in regular clothes instead of a hospital gown. The nurses there were completely different — I remember watching them get her settled in the bed and crying at the gentle way they handled her. Instead of Patient X, she was a human being again. Two days later, she died quietly in her sleep.
My mother was no longer cognizant by the time she got to hospice, but for the rest of us, getting her out of that hospital room and letting her die like a person (sans machines) was an enormous relief. I still deeply resent that doctor and the things he implied when I questioned his efforts to keep testing and keep drugging and keep her alive — without any regard to the quality of those extra hours he gained for her.
The moral of my story has to do with a certain mentality we suffer from in in our culture — that when your time has come, we must — to quote Dylan Thomas — "Do not go gentle into that good night. Rage, rage against the dying of the light."
With all due respect to Mr. Thomas, an admittedly a brilliant poet, we have institutionalized this sentiment. We have the technology now to keep people alive indefinitely, to wake up the dead, to prolong the agony of the death process. Aside from the enormous cost of this, which is the real villain bankrupting our country, what is the point of buying a few more hours or days, or mindless months? When I contemplate my own death, I do not want to die in a hospital, costing hundreds of thousands, and listening to the tick and whir of machines. If at all possible, I intend to slink out into the woods somewhere with a .38 and take care of it myself.