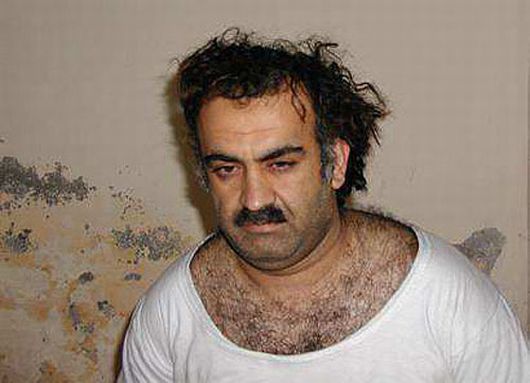 The right wing has launched an all out deluge of criticism on AG Holder and President Obama because they have decided to try KSM and top Gitmo detainees in American civil courts.  While I've read over half a dozen articles about how much the right wing, victims and even Senator Webb .  This is the problem with the purist progressive mindset that has engulfed the progressive and liberal base.  Many of us can no longer support the president because we do not support him on every issue so when he and his administration does offer real change he is a man on an island. Progressives and liberals need to stop worrying about President Obama being a pure progress, he never was or pretended to be.  If we let the right wing take over this debate in particularly with their expected torrent of lies and vial we only have ourselves to blame if these trials are halted and Gitmo is not closed in time.
Senator Webb's statement
"I have never disputed the constitutional authority of the President to convene Article III courts in cases of international terrorism. However, I remain very concerned about the wisdom of doing so. Those who have committed acts of international terrorism are enemy combatants, just as certainly as the Japanese pilots who killed thousands of Americans at Pearl Harbor. It will be disruptive, costly, and potentially counterproductive to try them as criminals in our civilian courts.
Judges could free detainees moved to U.S.
Huffy is pimping this NYP story Daniel Pearl's dad is sickened by Obama's 9/11 trial decision.
Palin on 9/11 Defendants: 'Hang 'Em High'
Giuliani On 9/11 Trials: Obama Giving Favor To 'Terrorists' And Endangering New York
This trial's an error on New York Post
To his credit Glenn Greenwald is calling out the right wing for them using the fear card to fight the upcoming trials, though he is still tempering his support.
And of course the right wing echo chamber is attacking the president bowing and pushing the apology meme about his trip to Asia.
Obama Gives Japan's Emperor a Wow Bow – Andrew Malcolm, LA Times
Why is the U.S. President Bowing? – Scott Johnson, Power Line
Will Obama Apologize for Hiroshima & Nagazaki? – Richard Halloran, RCP