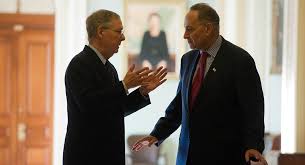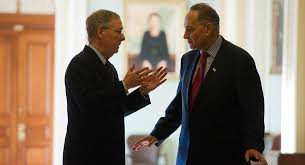 WASHINGTON — Top Republicans said Sunday they're still concerned about how to create the new health care law, but say they are confident that they'll come up with something to replace President Barack Obama's version.
Questions surrounding the future GOP plan have unnerved key parts of the health care industry, including hospitals and insurers that have warned Congress against uncertainty.
The 2010 health law, which passed without Republican votes, became a lightning rod in U.S. politics. President-elect Donald Trump campaigned on a promise to repeal it. Congressional Republicans are in agreement it should be replaced. But they're at odds over how to do it, particularly over how to pay for popular provisions, including coverage for preexisting conditions and the ability for parents to keep children on their plans until age 26.
A plan spearheaded by a bi-partisan group of Representatives and Senators is beginning to gain steam as self-imposed deadlines for repeal loom.
Anonymous staffers have leaked the blueprints of this plan, called "The Extremely Repealed Amazing Replacement for the Freedom-Crushing Obamacare that Everyone Hates".
Key components of this plan initially seem to include:
1) Immediate repeal of ObamaCare
2) Replacement of ObamaCare with FreedomCare
3) FreedomCare will contain the following provisions:
– Children may stay on their parents plan until age 26
– No insurer may deny anyone care based on a pre-existing condition
– People up to 400% of the poverty level will qualify for federal subsidies
– Generous Medicaid expansion
– Mandatory enrollment unless covered by employer
– Basic preventative health screenings checkups included
– Free FreedomCare car magnet
– Free* sample of Ivanka Trump miracle anti-wrinkle and blemish smoothing kit
– 6 month subscription to TrumpSteaks and TrumpVodka Club**
4) A press conference will be held trumpeting the new era of FreedomCare
5) Democrats will hold a press conference where they will look sad and discouraged
6) GOP supporters will celebrate the end of our long national nightmare
7) Trump will get several weeks of victory tweets
8) And nothing will change for the millions of Americans that have gotten coverage already
Anonymous supporters of this bill on the Hill see this as the only viable solution to an intractable political dilemma.
Stay tuned….
(thanks to the Washington Post for their generous aid in the preparation of this satirical piece)
*Free after redemption of mail-in rebate
**Totally not affiliated in any way with Donald Trump or his family businesses, which are in the blindest trust ever created