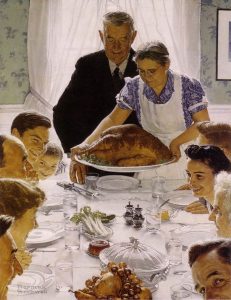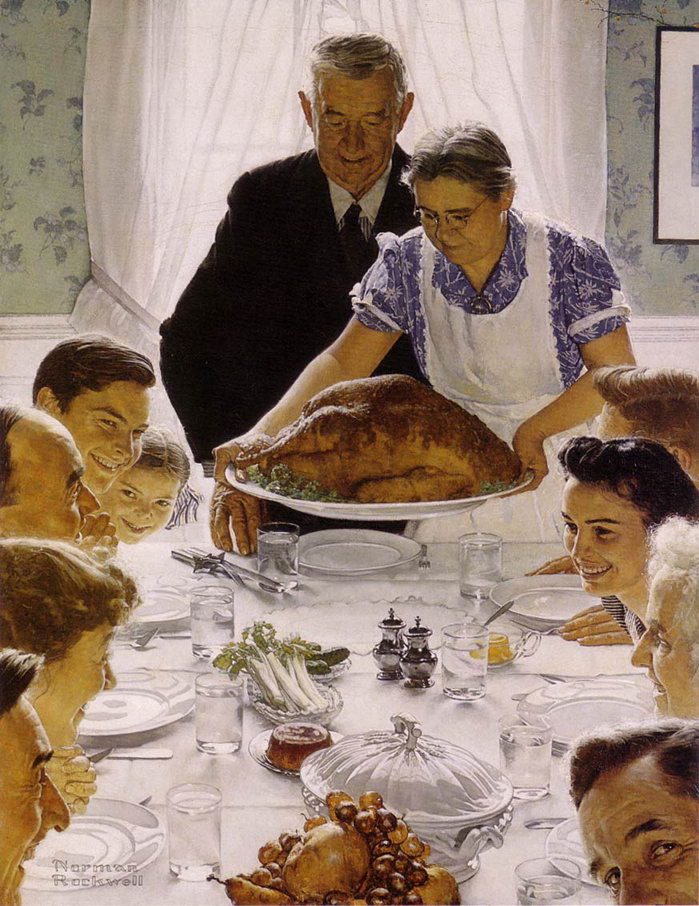 Thanksgiving is a special day when we celebrate building a "yu-u-uge" wall to prevent the arrival in America of refugees from a country where they've been oppressed. As the Wampanoag tribe said as they saw The Mayflower approaching, "We don't know who they are, where they come from, we don't know anything about them! We're not gonna just let these religious extremists in!"
At least that's how it's described in the GOP's, "The (Far) Right History For Real Americans (who came here as refugees from Europe, didn't assimilate, wiped out the actual 'real' Americans and stole their land)!".
It is ironic that as the GOP whips up hatred and fear of refugees, we enjoy a holiday to celebrate refugees coming to America to build a new life here. But then again, irony is something Republicans are accustomed to serving in huge portions.
As is a tradition for many families, at Thanksgiving dinner each person in our family takes their turn to share what they're thankful for. Often it's the bacon bits in the mashed potatoes. I mean, really often. But it's also the many invaluable things about life, family, peace, love and Apple products.
It's also our tradition here at The Planet to ask political figures what they're thankful for on this Thanksgiving and as usual, we received a variety of responses. So, as a warm up for your Thanksgiving Day political argument with Uncle Eddie who wears a "Trump For President" button to dinner, still calls minorities by names used in the 1960's and defiantly states that he's not wearing pants because he doesn't care about being PC, here are this years' statements of thankfulness from some of our nation's top politicians.
What I'm Thankful For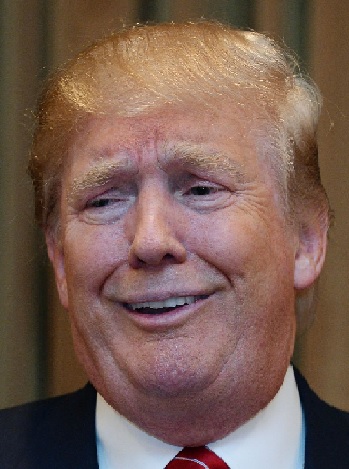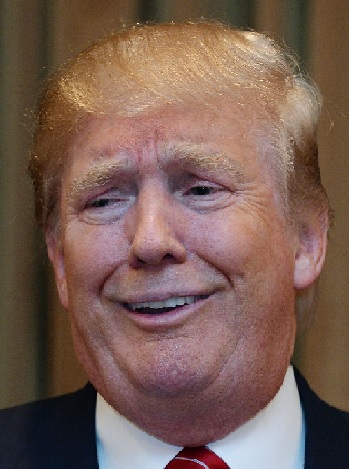 Donald Trump
"I'm thankful for gullibility, melanin, cable news, greed, horsehair wigs, wealthy fathers, ISIS, flammable crosses and that your nose doesn't actually grow when you lie."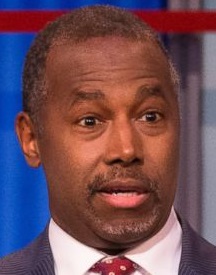 Ben Carson
"The things I'm most thankful for are the storage capacity of pyramids, knife-proof belt buckles, slow motion replays, narcolepsy, the sun revolving around the Earth, tortoises, Valium and The Walking Dead."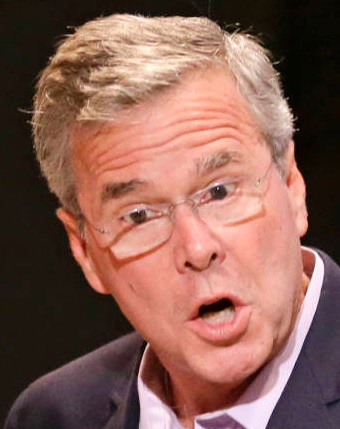 Jeb Bush
"Well, you know what I'm thankful for? People believing that there's a "smart Bush", boneless chicken, The Little Engine That Could, soccer trophies for all kids and low bars."
Hillary Clinton
"What I'm thankful for is the kindness and generosity of Wall Street, pairs of flip flops, laughter, Kevin McCarthy, Presidential term limits and most of all, the 2016 Republican field."
Bernie Sanders
"I'll tell you what I'm thankful for, I'm thankful for anti-static hair conditioner, Vermont's proximity to New Hampshire, Hall's Mentho-Lyptus and 'The Rumpled Look'."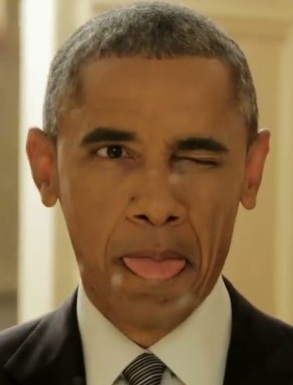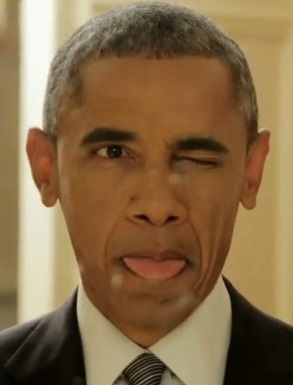 President Barack Obama
"Here's what I'm thankful for, three dimensional chess, vetoes, black and white cookies, gravity, the cerebral cortex and the self-destructive nature of willful ignorance."
==============================================
As for me, I'm very thankful to be alive, healthy, have a wonderful and loving family (and dog) and despite all the bad news out there, I'm thankful for always finding people and events that affirm my optimism in humanity and the future. I'm thankful for the amazing Kalima and our very missed other co-founder of PlanetPOV, KQuark. I'm thankful for our very missed fellow admin Bitohistory who contributed so much here and thankful for Kesmarn for all the great things she does for The Planet. I'm also very thankful for all of my friends here at The Planet who post so many thoughtful posts and comments, make our live chats in Vox Populi so enjoyable and addictive and exhibit the conscience, reason and wit that distinguishes this site and the reputation of our community.
I'm thankful too to all of our fellow Americans who serve in the armed forces, work in emergency services, volunteer their time, energy and donations to help others and protest against wrongs. The news necessarily focuses on the worst in our society and world but there are so many people in every country, of every race and religion, showing compassion and concern for others and I am very thankful for them.
To all of the PlanetPOV community, we wish you the happiest of Thanksgivings!