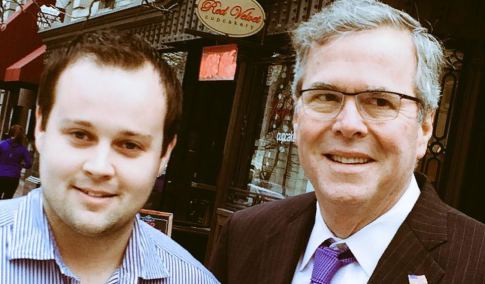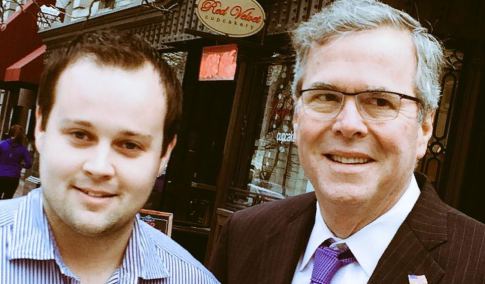 In light of the molestation allegations against Dennis Hastert and the admission by prominent Religious Right Republicans, The Duggar family, of molestations committed by Josh Duggar, the Republican Party has decided to deal with these and future incidents by Republicans that will inevitably occur, by using a bit of political judo. Instead of defending those in their party that prey on children, they have enlisted marketing and propaganda veteran Frank Luntz to help them re-brand child molestation from being an ugly crime to something that's just a bad choice, a mistake or the fault of little girls who lure Republicans into abusing them by going to sleep.
This effort will be followed up with the GOP inserting a plank into their platform (which is fine among consenting platforms) that calls for the de-criminalization of such acts.
"The first thing we need to do is change the public's perception of this and take away the unfair stigma," Luntz explained. "We want to come up with a more positive term for 'molestation', that word just exudes negativity. We're spitballing a few ideas now as replacements. There's 'Mistaken Feelings', 'Confused Hands' and 'Oops Baby Baby'."
Luntz proceeded to detail the broader campaign he is building. "We want to do a Caitlyn Jenner type of thing to normalize 'Mistaken Feelings', where we have someone like Denny Hastert on the cover of Vanity Fair, coming out and telling the world that he's proud of who he is no matter who hates him for being him. We're going to produce a series of commercials that show 'Mistaken Feelings' is not so unusual and something that's been with us throughout history and a part of many of our greatest religions. We've also been putting together a list of theme songs for this campaign including, 'Feelings', 'More Than a Feeling', 'Hooked On a Feeling', 'Invisible Touch', and a few other contenders."
When asked why Republicans believe that sexually molesting children, when done by Republicans like Josh Duggar and allegedly by Dennis Hastert, should be understood by the public, Lutz replied, "Americans have to remember that Republicans are the ones with family values, we believe in the family, we stand behind our families…maybe too close sometimes but that's because we love them. To someone who can't put themselves in his shoes, Josh Duggar may look like someone who was a sexually mature teenager preying on five year old girls but come on, should we condemn the very human trait of curiosity and ignore that those five year olds were sleeping in sexually suggestive positions? As to Dennis Hastert, my understanding is that he was going over and above as a wrestling coach to train young men how to get out of even the most uncomfortable of holds."
A first draft of the text that will appear in the pro-molestation plank of the 2016 GOP platform was provided to PlanetPOV and reads as follows:
"Our children are our future. Our future scientists, teachers and strippers. We should never let anything create a barrier between us and the next generation, especially the cute ones. Neither government nor statutory ages should dictate to us, as responsible and religious white people with moral values, who we can or can't fondle. Therefore, as they have been and continue to be  used to unfairly attack Republicans, we wholeheartedly support the repeal of all laws that criminalize the touching of children. Especially since they're asking for it anyway."
We are waiting to hear from the 2016 Republican candidates to go on record in support or opposition of this provision. So far, all candidates have responded that they will get back with us soon but they are currently spending time with their families.