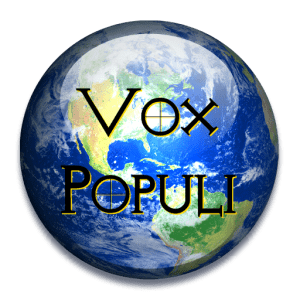 It's more fun than watching Rand Paul self-destruct the same week he announces his run for President (just barely)! Join us tonight for Vox Populi, our live weekly chat about the week's events!
To join in or just read along, click on the floating menu bar in the bottom right of your screen. If you aren't signed into the chat system (it needs a separate sign in), you'll see the icon of a power button, click that then sign in.
When you're signed in, just click the blue part of the menu bar that says "Vox Populi – Join the chatroom" and the live chat window will open!
Hope to see you then!