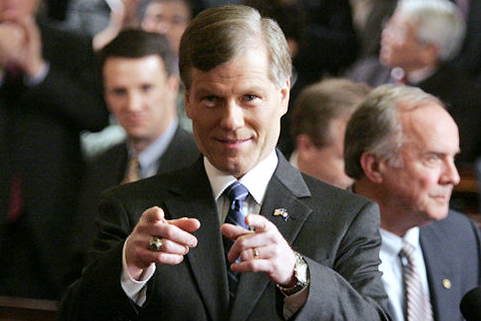 It's the first day of the GOP controlled Congress and the entire Republican Party is showing off who's in charge around this country. That is, who's in charge of bribery, racism and corruption.
With so many Republicans jostling for the crooked spotlight, it can be hard to keep up with which of them is doing what unprincipled thing without a program. So, here's a little who's who that might help:
A PRIMER ON PROMINENT REPUBLICANS IN 2015
1. Michael Grimm
This high profile Republican House member from Long Island, NY has been caught by The Long Arm of the Law in a way that says, "I am the Republican Party!" He ran for re-election even while facing many federal criminal charges…or as Republicans refer to them, "federal overreach" and won! Convicted of tax fraud, he vowed to stay in The House as a representative of all the similarly principled Republicans who elected him but finally agreed to resign. So long Michael, we hardly knew…all your crimes.
2. Bob McDonnell
He was the Governor of Virginia, an elite Republican handpicked to deliver the Republican response to President Obama's 2010 State of the Union Address to groom him to become a top Republican Presidential prospect in 2012. So of course, he was sentenced yesterday to two years in prison for corruption. Some pundits see it as a smart ploy to get a bump in Republican polls for the 2016 Presidential race.
3. Steve Scalise
Marching Republicans into 2015 in The House is a politician as hot as a burning cross, he's white and he has power, it's Louisiana's Steve Scalise. Dubbing himself as attractive as David Duke without the baggage, Scalise represents the GOP's approach to minorities and has vowed to do a lot of Majority Whipping, as majority whip. His attendance and speech to David Duke's white power group in the past has Scalise skittering away from the press and he may succeed in outrunning them because he is very practiced when it comes to being elusive when it comes to anything connected to a race issue.
4. Chris Christie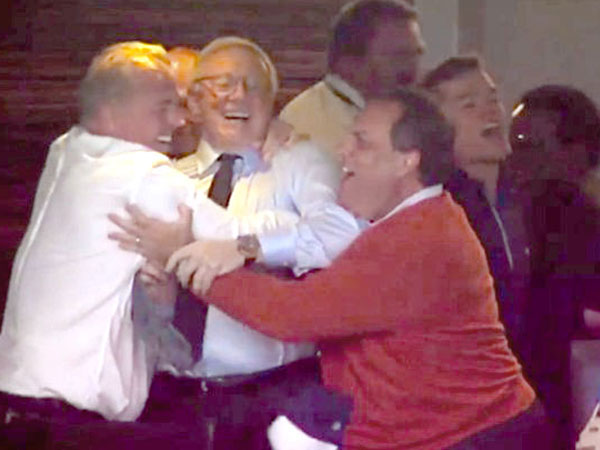 It's hard to guess the particular reason New Jersey voters like their Governor Chris Christie, is it because he's rude and obnoxious? Is it his confessed lack of leadership and control over his aides? Perhaps its his loyalty to the state's football team, The Dallas Cowboys? Maybe it's the way he promotes a vengeful abuse of power against his political enemies or how he verbally assaults the elderly and public servants? Or could it be how proudly he wears his orange sweater of legal corruption (rumor has it the orange sweater was made from a fumigation tent for a three bedroom house but it needed to be let out a bit)?  It turns out that Jerry Jones, owner of the Dallas Cowboys, paid a fortune to fly out Christie and his family and security team and cover hotel and expenses for the playoff game this Sunday…which was completely unrelated to Christie's handing Jones' company, through the Port Authority, the contract to handle hospitality services at the new World Trade Center building. It's all legal because as Christie says, they're friends and the Governor getting gifts from friends in New Jersey is legal…even if the friendship is only based on the exchange of being flown to football games after handing over a multimillion dollar government contract. Poor Bob McDonnell, if only he had been Governor in New Jersey where corruption isn't corruption as long as you call the other guy, "Buddy!".
This is only the intro to the full performance of, "Absolute Power Corrupts Republicans Absolutely", stay tuned to 2015, there's so much more to come!