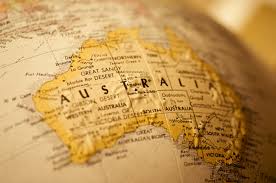 This is a look at how yours truly sees life both in Australia and our view of the World. It will not be a definitive article, merely observations and news which I feel will improve people's understanding of what's happening in Australia politically and how life is lived.
Firstly, a little bio about me. Born and raised in Ireland in an amazing family, I moved to Australia in the middle of the oil crisis in 1974 at age 28. I had a career in IT Change Management which ended when outsourced. However, I've had an enjoyable, for the most part, life here with interests in Sailing, Flying and, of course, my darling wife.
Now, about Australia. the first thing to know is that It IS HUGE! You can fit half of the United States into just one State, Western Australia! Yet there are only 23 million people in the entire country, 90% of whom live along the coasts. There are many myths about Australia and the people who populate it. Yes, we have the nastiest snakes, spiders, sharks, jellyfish and even birds who will kill you stone dead in seconds, but you normally don't find them in the suburbs of our main cities, where most of us live. Yes, there are the Crocodile Dundees out there – somewhere – but you won't find them in your local bar. The greatest Aussie myth is the concept of 'mateship' where your neighbour will drop everything and come to your assistance in a crisis. This may be true in the Outback, but I've lived on this street for 9 years and have yet to meet more than a couple of my neighbors.
Enough of that for now. I'm going to try and follow the excellent example of Kalima and pop in some articles which I hope will educate, entertain and amuse. Feel free to comment and I'll try and get answers to any questions.
Some Facts to compare with life in the USA:
Gas Prices: $AU 1.50 /Ltr = $US 5.83/US GAL!
Milk: $AU 2.00 /Ltr = $US 7.28/US Gal.
House Prices: Astronomical! Sydney and Melbourne are in the Top 10 most expensive places in the world to buy real estate. My 3 bedroom townhouse, 1800 sq feet in a good suburb close (5 miles) to the city Centre is valued at almost a million Dollars! I didn't pay that 9 years ago!
Food. Very expensive compared to the USA. A porterhouse steak is about $28AUD/Kilo = $US 26.30/kilo = $US 8.00/lb.
Vegetables: don't even ask!
Eating out for two: Dinner with a bottle of domestic wine for two will set you back at least $AUD160.
Well, here are a few news items which may be of interest:
http://www.news.com.au/national/tony-abbott-says-the-carbon-tax-will-be-axed/story-fncynjr2-1226986704313
Bias Alert! this News.com.au is a Fox site!
A little more on the thorn in the side of the GOP-equivalent Government:
http://www.theage.com.au/nsw/clive-palmers-problem-with-living-two-lives-20140711-zt4g5.html
It's not only the US which has to keep the financial wolves to bay:
http://www.theage.com.au/federal-politics/political-news/labor-ruse-sees-fofa-regulations-tabled-in-the-senate-20140710-3bq9c.html
The Coalition, by the way ,, is the Liberal/National Party Coalition. amusingly, the Liberal Party is actually the Conservatives, like the GOP. Labor Party is like the Democrats.