It was a magic morning today when The Republican Academy announced its nominees for this year's Republican Academy Awards! There were so many amazing performances this year, it had to be hard to narrow down the list of contenders but it had to be done.
And now, the nominees…
BAD ACTOR IN A CORRUPTING ROLE
Chris Christie in "A Bridgegate Too Far"
Rick Perry in "Every 2 Years a Slave to Voter ID"
Ted Cruz in "Canadian Hustle"
The Koch Brothers in "The Weasels of Wall Street"
Darrell Issa in "The Darrell Witch Hunt Project"
WORST DIRECTION
ALEC in "Democracy Buyers Club"
Oil Companies in "I, Frackenstein"
Fundamentalist Christian Evangelicals in "Gravity…Is Just an Unproven Theory Like Evolution"
Wall Street in "Saving Just the Banks"
Old Right Wing Males in "Inside Vagina Decisions"
WORST PICTURE
"The Turtler"
"Captain Phillup My Eyes With Tears"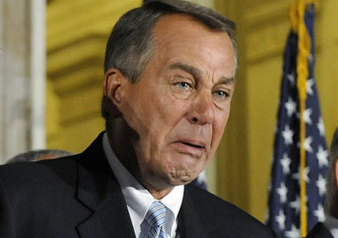 "Her?"
"Full-o-mean-a"
"Before Midnight Snack"
The Republican Academy Awards will air on Fox News and will be hosted by a fully armed Ted Nugent offering his brand of rapid fire wit. Dress is black tie and bulletproof vests.
Who knows which nominees will walk away with the coveted golden statuette, The Wacko? They all deserve it but there can only be one top loser! Turn down your IQ and tune in your TV to watch and find out!